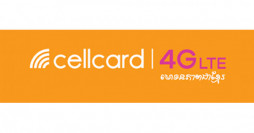 Depot & CSSC Cashier Supervisor
Cellcard
Posting Date: 03 Jul, 2020
Closing Date: 17 Jul, 2020
# of hiring: 01
Job Type: Full-Time,
Ad Type:



Premium
Cellcard, Cambodia's #1 telecommunications company is looking to hire committed, energetic, performance-driven & creative professionals to support our growth. We seek people who strive to attain the highest level of professional standards and integrity. If you have what it takes to be with the #1, Cellcard invites you to apply for the positions of: Depot & CSSC Cashier Supervisor
Location: Phnom Penh (01 position)
Key Responsibilities:
Controls and supervises nationwide Depot and Cellcard Center's cashier process and inventory balance.
Conducts daily reconciliation of inventory balance
Manages and monitor inventory order
Monitors and checks on daily cashier floats, sale & inventory count
Conducts physical spot check at Cellcard Center and nationwide Depot
Performs other tasks as assigned by management
Job Requirements:
Degree in Accounting, Finance or related fields
At least two years of experience in accounting or related fields
Knowledge in accounting standard and taxation
Experienced or knowledge in SUN system is a plus
English proficiency
Computer literacy
Be flexible, dynamic, and team work
HOW TO APPLY
Qualified applicants may submit their CVs, and Cover letter to Human Resource Department
The Human Resources Department CamGSM Co., Ltd.
No. 33 Preah Sihanouk Blvd., Phnom Penh
Tel. No. 017 333 589 | 077 906 555 | 077 907 555
Email: [email protected]
Closing Date: 17 July 2020
---
Company Cellcard

CamGSM Co. Ltd.is Cambodia's longest serving Telecommunications Company with more than 20 years of operation and a customer base of three million subscribers....
Tailor a CV to a specific job
Keep it simple
Include key information - personal detail
Showcase achievements