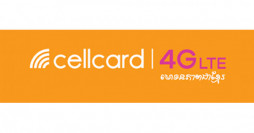 Enterprise Solutions Executive
Cellcard
Posting Date: 28 May, 2020
Closing Date: 28 Jun, 2020
# of hiring: 01
Job Type: Full-Time,
Ad Type:



Premium
Cellcard, Cambodia's #1 telecommunications company is looking to hire committed, energetic, performance-driven & creative professionals to support our growth. We seek people who strive to attain the highest level of professional standards and integrity. If you have what it takes to be with the #1, Cellcard invites you to apply for the positions of: Enterprise Solutions Executive
Location: Phnom Penh (01 position)
Key Responsibilities:
Researches and analyzes for new products and improves the existing
Researches and collects competitive products and offering to improve Enterprise product
Works closely with Enterprise Sales team on business proposal
Acts as a technician to identify the customer needs and provides solution to existing products and for future product development
Ensures the product can deliver on customer requirement
Prepares and documents all corporate propositions
Handles customer and partner inquiries related to Enterprise Solution product
Supports sales team in technical presentation for customers
Provides after-sales supports for customers after implementations
Performs other tasks as assigned by management
Job Requirements:
Degree in IT, Computer Science, or related fields
At least 2 years experienced in pre-sales or technical sales
Ability to work effectively with internal and outside company
Strong analytical ability and strategic thinking
English proficient
Computer literacy
Be dynamic, teamwork and able to work independent
HOW TO APPLY
Qualified applicants may submit their CVs and cover letters to the Human Resources Department.
The Human Resources Department CamGSM Co., Ltd.
No. 33 Preah Sihanouk Blvd., Phnom Penh
Tel. 017 333 589 | 077 906 555 | 077 907 555
Email: [email protected]
Closing Date: 11 June 2020
---
Company Cellcard

CamGSM Co. Ltd.is Cambodia's longest serving Telecommunications Company with more than 20 years of operation and a customer base of three million subscribers....
Tailor a CV to a specific job
Keep it simple
Include key information - personal detail
Showcase achievements