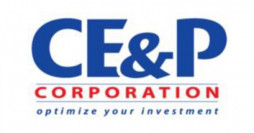 DEPUTY HVAC TECHNICAL MANAGER
CE&P CORPORATION LTD
Posting Date: 17 Jan, 2020
Closing Date: 17 Feb, 2020
# of hiring: 01
Job Type: Full-Time,
Ad Type:





Top
Company: CE&P CORPORATION LTD
Location: Phnom Penh
Term: Full Time
Year of Exp.: 10-Up
Hiring: 1
Industry: Construction
Salary: 1500UP
Qualification: Bachelor degree in HVAC
Sex: Male/Female
Language: English-Good
Age: N/A
Publish Date: 17-01-2020
Closing Date: 17-02-2020
Job Description
Realize site inspection and project specifications & drawings analysis.
Issue with the design team preliminary design ( in case that the design is not available in tender documents ) & equipment selection.
Issuing the design team the bill of quantities, labor, material and equipment etc.
Issuing selling price, commercial conditions, description of proposed installation and technical specification of equipment offered.
Providing technical support to the sales team in the negotiation of the contract.
Revise proposal submitted as per variations requested by the client.
Liaise with the designs office the detail design including schematic diagram, load calculation, pipe sizing and piping layout, final selection if equipment.
Approve the design in compliance with specification & client expectation.
Preparing construction document to be forwarded to the site including bill of quantity of equipment, construction drawings and technical specification.
Issuing master list of imported equipment if applicable.
Issuing enquiry to supplier for imported equipment and advice Project Manager on equipment to be ordered and selection of supplier.
Preparation with the design team of quotation for work variation during the execution of the contract.
The Design Manager should possess the following qualification:
Education background in Hydraulic or Mechanical or Electrical engineering.
Preferably have good knowledge of design and management in MEP service.
Ability to communicate effectively in English both verbally and in writing.
Job Requirement
At least 10years of experience in HVAC System
Bachelor in HVAC System or Mechanical
Ability to communicate effectively in English both verbally and in writing
Good management skill
Public Insurance (Forte or NSSF)
HOW TO APPLY
E-mail: [email protected] or [email protected]
Number Phone: 081-99 88 79
---
Tailor a CV to a specific job
Keep it simple
Include key information - personal detail
Showcase achievements