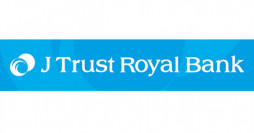 Operational Risk Analyst
J Trust Royal Bank
Posting Date: 02 Jan, 2020
Closing Date: 31 Jan, 2020
Job Type: Full-Time,
Ad Type:





Top
J Trust Royal is a joint venture between J Trust, a Japanese diversified financial holding company listed on the Tokyo Stock Exchange, and The Royal Group, one of Cambodia's largest conglomerates. J Trust Royal Bank commenced operations in Cambodia in August 2019 following the acquisition of a majority shareholding in the bank formerly known as ANZ Royal.
About The Role
Role Location: Phnom Penh
Role Type: Permanent, Full-time
Reporting to: Head of Transformation and Operational Risk
The position is responsible for the implementation and maintenance of JTRB's Operational Risk Management Framework. This includes risks are identified, assessed, measured, evaluated, treated, monitored and reported in a structured environment with appropriate governance oversight.
Key accountabilities are –
Implement J Trust Royal Bank Operational Risk Management Framework
Review the risk and control environment to ensure alignment with the business strategy that have been invested in by the business
Provide assurance over control environment and recommend to BU for remedial action
Develop and execute operational risk plan
Monitoring Key Risk Indicator and reporting
Establish and maintain excellent working relationships with key stakeholders in J Trust Royal Bank and the partners, local management team
Conduct risk assessment
Promote risk culture, create an environment of open communication and proactive risk management in the business
About You
To be successful in this role, you will ideally bring the following –
Assurance and Operational risk management experience and a highly developed working knowledge of risk management principles, methodologies and practice in a major financial institution
Exhibit particularly strong leadership, interpersonal, influencing, communication and negotiating skills that can be effectively used in driving changes in the business
Ability to work with J Trust Royal Bank support resources, stakeholders and business partners in a collaborative way. Cultural sensitivity and ability to adopt to the local environment are critical. Influence to drive results
Highly developed analytical, problem solving, quantitative and decision-making skills to bring business into alignment with J Trust Royal Bank standards
Relevant tertiary qualifications or equivalent professional qualifications/business experience with significant quantitative disciplines
HOW TO APPLY
Interested candidates are required to send your updated CV to [email protected]
Only shortlisted candidates will be notified.
For more information, please contact us:
Tel: 023 999 000 (Recruitment Team - Extension number: 1111)
Deadline of application: 31 January 2020
---
Tailor a CV to a specific job
Keep it simple
Include key information - personal detail
Showcase achievements