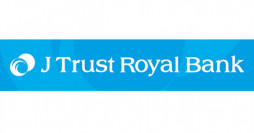 End-User Support Officer
Posting Date: 02 Jan, 2020
Closing Date: 31 Jan, 2020
Job Type: Full-Time,
Ad Type:





Top
J Trust Royal is a joint venture between J Trust, a Japanese diversified financial holding company listed on the Tokyo Stock Exchange, and The Royal Group, one of Cambodia's largest conglomerates. J Trust Royal Bank commenced operations in Cambodia in August 2019 following the acquisition of a majority shareholding in the bank formerly known as ANZ Royal.
About The Role
Role Location: Phnom Penh
Role Type: Permanent, Full-time
Reporting to: Project & Transformation Manager
End-User Support Officer is working closely with all business units by identifying new EUDT and provide daily BAU Support to ensure business operation is smoothly operated, improve customer experience and continue to fill the gaps after the transition.
Key accountabilities are -
Determine operational objectives by studying business functions; gathering information; evaluating output requirements and formats
Assists Business users day-to-day functionality and efficiency
Identifies, manage and resolves issues with ticket system management in a timely manner
Responds to business user requests effectively and communicates with them to address issues
Develop EUDT documentation following by the EUDT Framework
Manage User Acceptance Testing (UAT) and raise defects to the developer if any
Create and manage User Manual or User Guideline and provide training to business users if necessary. Construct workflow charts and diagrams; studying system capabilities; writing specifications into User Manual or any functional specification
Follow up developer and user on the issues regularly
About You
To be successful in this role, you will ideally bring the following –
Bachelor's Degree in computer science and engineering or equivalent
Strong knowledge in Programming Languages to be able to identify and solve the problems in a timely manner
Ability to solve complex software issues
Basic understanding of project management lifecycles
Strong problem solving, analytical & decision-making ability
Stakeholder engagement and management
Work under pressure and commit to deadlines
HOW TO APPLY
Interested candidates are required to send your updated CV to [email protected]
Only shortlisted candidates will be notified.
For more information, please contact us:
Tel: 023 999 000 (Recruitment Team - Extension number: 1111)
Deadline of application: 31 January 2020
---
Tailor a CV to a specific job
Keep it simple
Include key information - personal detail
Showcase achievements