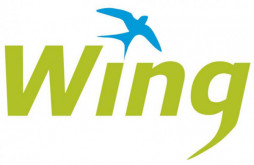 Customer Analyst Manager
Posting Date: 22 Oct, 2019
Closing Date: 30 Nov, 2019
# of hiring: 1
Job Type: Full-Time,
Ad Type:



Premium
To initiate and drive on how to increase Wing Account quality acquisition.
To process/come up with activity for cross-selling to wing user to increase the active rate, TXN & revenue.
To manage and implement loyalty program
To create, plan, and manage activities for both retail and corporate market and related departments.
Other Tasks assigned by manager.
KEY RESPONSIBILITIES
BA or MBA in marketing, business admin or related field.
3 years experiences in Project Management, planning and manage activities.
Excellence in communication skill for both English & Khmer.
Able to work under pressure & multi-tasking
Having collaboration personality.
HOW TO APPLY
Interested candidates are invited to send a cover letter and CV to Wing at: [email protected]
Only shortlisted candidates will be contacted for the interview. Kindly send your CV and cover letter as one file. Name your file as follows: Name_Position applied for_Date applied (Name= your full name). E.g: Chea Sabbay_Call Centre Consultant_30th January 15. Please also attach your scanned ID card, birth certificate, and family book with your CV and cover letter.
Wing offers competitive salaries and benefit packages to successful candidates.
---
Tailor a CV to a specific job
Keep it simple
Include key information - personal detail
Showcase achievements