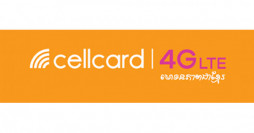 Business Development Executive (Chinese Speaking)
Cellcard
Posting Date: 23 Jul, 2019
Closing Date: 31 Aug, 2019
Job Type: Full-Time,
Ad Type:



Premium
Cellcard, Cambodia's #1 telecommunications company is looking to hire committed, energetic, performance-driven & creative professionals to support our growth. We seek people who strive to attain the highest level of professional standards and integrity. If you have what it takes to be with the #1, Cellcard invites you to apply for the positions of: Business Development Executive (Chinese Speaking)
Location:
Phnom Penh (02 positions)
Siem Reap (01 Position)
Sihanouk Ville (01 Position)
Key Responsibilities:
Identifies and acquire new potential partners and clients
Builds and maintains closely relationship with partner and clients
Works closely with Sales team for drive acquisition within the segment
Supports Sales team on campaign and on-ground activities
Collects feedback from partner and client to improve the needs of Chinese segment
Perform other tasks as assigned by management
Job Requirements:
Degree in Business Management, Marketing, or related field
At least 1 year experienced in Sales or Marketing in corporate business
Strong communication and negotiation skills
English proficiency
Mandarin proficiency
Computer literacy
Be able to travel
Be flexible, dynamic and team work
HOW TO APPLY
Qualified applicants may submit their CVs, and Cover letter to Human Resource Department
The Human Resources Department CamGSM Co., Ltd.
No. 33 Preah Sihanouk Blvd., Phnom Penh
Tel. 017 333 589 | 077 906 555 | 077 907 555
Email: [email protected]
Closing Date: 06 August 2019
---
Company Cellcard

CamGSM Co. Ltd.is Cambodia's longest serving Telecommunications Company with more than 20 years of operation and a customer base of three million subscribers....
Tailor a CV to a specific job
Keep it simple
Include key information - personal detail
Showcase achievements