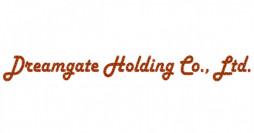 Treasury Personnel (base at Sihanouk Vile / Nepal)
Dreamgate Holding Co., Ltd.
Posting Date: 17 Jul, 2019
Closing Date: 17 Aug, 2019
# of hiring: 02
Job Type: Full-Time,
Ad Type:





Top
Job Term: Full Time
Number of Hiring: 2
Job Location: Sihanouk Ville/ Nepal (Please stated preferable location)
Qualification: Diploma/ Bachelor
Major: Accounting/Finance
Sex: Female/Male
Age: ~ 20-30
Posting Date: 17 July 2019
Closing Date: 17 August 2019
Salary range: Negotiable
Job Descriptions
Responsibilities:
Perform outlets daily sales collection in accordance to the department's Standard Operation Procedures.
Collect all the meter photos, actual bill in from system and actual payout from outlet's person in-charge.
Prepare, reconcile and verify of daily and monthly collection reports.
Liaise with outlet's person in-charge for verification of variances and obtain supporting documents.
Assist superior to monitor and follow up on the day to day treasury related matters.
Petty cash custody, prepare outlets petty cash and verify the supporting document to ensure the expenses is made according to the DOA and Finance Policy.
Prepare and upload machines data to Treasury system.
To perform any other duties and assignment which may be assigned by the superior from time to time
Requirements:
Diploma/ Bachelor in Finance/Accountancy or its equivalent.
Applicants should be Cambodians citizens or hold relevant residence status.
At least 2-3 years of relevant working experience.
Highly organized, result oriented and able to multi task in a fast paced environment.
Meticulous in work and able to work independently with minimal supervisor.
Fresh Graduated are also encouraged to apply.
Office Skills and able to multi tasks in a fast paced environment
Accuracy in work and attention to detail and fast leaner
Work well independently and also ability to work well as part of a team
Computer Skills including the ability to operate spreadsheet (MS excel) and Work procession program
Good Communication Skills of English (Writing-Speaking-Reading).
Mail/Internet Correspondence communication
HOW TO APPLY
Interested applicants are invited to send your CV, with related documents with a recent photograph (4 x 6) via email: [email protected] not later than 25 March 2019. Only short listed candidates will be contacted for the interview. CVs will not be returned.
Contact Information
Contact Person : Ms. Mouy Heang
Tel: 078 777 330
Email: [email protected]
Address: National Road No. 5, No. 116, Group 3 Baliley Village, Sangkat Poi Pet, Poipet City, Banteay Meachey Province, Cambodia.
Website : www.rgbgames.com
---
Tailor a CV to a specific job
Keep it simple
Include key information - personal detail
Showcase achievements