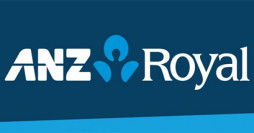 Senior Engineer, IT Project Delivery and Infrastructure
Posting Date: 12 Jul, 2019
Closing Date: 31 Jul, 2019
Job Type: Full-Time,
Ad Type:





Top
An exciting opportunity has just come for you to join ANZ Royal Bank as Senior Engineer, IT Project Delivery and Infrastructure.
About The Role
Role Location: Phnom Penh
Role Type: Permanent – Full Time
As the Senior Engineer for Technology Project Delivery and Infrastructure you will implement and support the Technology projects and network infrastructure in ANZ Cambodia.
As part of your daily task, you will provide the Technology infrastructure support for LAN, WLAN, WAN, Core Banking, ATM Switching, Servers (Physical & Virtual), Operating Systems (Windows, Linux), Storage, Firewall, Mail, WAN Optimizer, Active Directory, Voice, Video, VPN tunnels, HSM, Backup & Restore, Disaster Recovery and other infrastructure systems. Investigate, diagnose, and troubleshoot all of Technology's infrastructure incidents and problems in timely manner. Carry out performance tuning and capacity planning on the existing Technology infrastructure. Participate in evaluating the success of the new infrastructure technologies implemented, identifying lessons learned and incorporate the information into future integration plans. Liaise with service providers and vendors to restore network systems, internet systems, and WAN services. Assist to manage in-house and outsourced Technology projects within agreed scope, budget, timeline and quality. Assist to develop comprehensive Technology project plans and coordinate with managers, users, vendors and technical personnel during all project phases. Assist to translate business requirements into technical designs and solutions by aligning with bank standard and regulatory requirement. Participate in system testing (SIT, UAT, BVT, and Security Testing), Go-Live and handover to BAU (Business as usual). Monitor the progress of projects continuously and make detailed scheduled reports on measurable items, such as milestones and deliverables. Establish and maintain good relationships with stakeholders to influence and achieve the project goal. Ensure the documentation and guideline are accurately and appropriately developed and collected before closing the project, and manage other relevant tasks assigned by line manager.
Key accountabilities include:
Delivery of IT projects and initiatives to agreed budget inclusive of acquisition of technology infrastructure
Demand management and resource allocation for IT projects and enhancements that require country technology resources
Ensuring implementation of technology projects and changes comply with standard ANZ SDLC, change management, and project management practices Manage workflow from financial crime systems in a timely and responsible manner
Identification and implementation of strategic outsourcing and centralisation opportunities to deliver against business demand
About you:
To be successful in this role, you will ideally bring the following –
Experience in IT employment (preferred in private sectors: Bank, Insurance, MFI, ISP or IT System Integration) with implementing or supporting IT Projects (medium-to-large scale projects)
Strong understanding of IT networking with an emphasis on Layers 2-7 of the OSI Model
Experience in supporting, designing and implementing a medium-to-large scale network (both testing and production environment) included Routing, Switching, Firewall, VPN, Wireless, TCP/IP, Windows (AD, DNS, DHCP, FTP, SFTP, GPO, IIS, Hyper-V, CA, File, Print, Remote Access), Exchange, Web Proxy, VMware, Linux, Storage (Dell, IBM, EMC or NetApp), Backup & Restore Infra, DR site, Network Monitoring, HSM, Anti-Virus, Security Patch Updates and Telephone (Cisco, Alcatel, Avaya)
Experience with data centre operations (DR and Production Site)
Good written and verbal communication and presentation skills in English and Khmer, highly organized and able to interact professionally and appropriately at all levels of the organization
A self-initiated, motivated person, highly flexible, fast learner and a pro-active team player who can work with minimal supervision with the ability to multi-task, prioritize, and manage time effectively
Quality mindset with prevention attitude to attain zero defects with strong analytical and problem-solving skills
Certified or Completed the formal training in Cisco (CCNA/CCNP), Microsoft (MTA/MCSA), Red Hat Linux (RHCSA/RHCE), VMware (VCA/VCP), Check Point or ITIL will be an added advantage
HOW TO APPLY
Interested candidates are required to send your updated CV to [email protected]. Please mention "Apply for Senior Engineer, IT Project Delivery and Infrastructure" in the subject field of your email. Only shortlisted candidates will be notified.
For more information, please contact us:
Tel: 023 999 000 (Recruitment Team - Extension number: 1111)
Deadline of application: 31 July, 2019
---
Tailor a CV to a specific job
Keep it simple
Include key information - personal detail
Showcase achievements