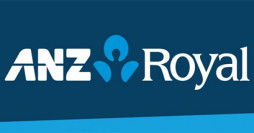 Digital Banking Support Officer
Posting Date: 24 May, 2019
Closing Date: 28 May, 2019
Job Type: Full-Time,
Ad Type:





Top
Provide accurate, fast and professional service on digital banking products
Ongoing support Contact Centre and frontline staff on general digital banking queries
Reports to the Digital Distribution Manager
About The Role
Position: Digital Banking Support Officer
Role Location: ANZ Cambodia, Phnom Penh
Role Type: Permanent, full-time opportunity
As a Digital Banking Support Officer, you will support the day-to-day operations & strategy of the team. This team will provide support on Internet Banking, Mobile Banking, Card Production, Scheme Billing and Profit & Charge, Process Development and MIS Report. You will also be involved in Digital related projects and will work with stakeholders to ensure that the quality of service is in place and to identify improvement opportunities.

In addition, you will also be performing the following:
Manage and deliver projects following business needs & timeline
Provide technical support on Internet Banking, Mobile Banking and Cards
Control card production and deliver within SLA timeline
Control Visa Card, Master Card and UPI Card billing and produce MIS report
Perform daily, weekly, monthly bill payment settlements
Ensure quality and accuracy of reporting to maximise stakeholders satisfaction
Provide training and support to frontline staff on digital banking related products
Support supervisor & manager in deliver digital banking related projects or initiative
Identify and recommend initiatives to improve customer experiences
Alignment and adherence with ANZ Royal strategy, governance policies and processes standards
About You
To be successful in this role, you will ideally bring the following –
Experiences in digital banking platform including internet banking and mobile banking
Strong knowledge of computer applications include Microsoft Office and Outlook
Well understanding of Excel spreadsheet and formula function
Broaden knowledge in banking and technology
Strong desire to work in a team oriented
HOW TO APPLY
Interested candidates are required to send your updated CV to [email protected] and mention "Digital Banking Support Officer" in the subject field of your email. Only shortlisted candidates will be notified.
For more information, please contact us:
Tel: 023 999 000 (Recruitment Team - Extension number: 1111)
Deadline of application: 28th May, 2019
---
Tailor a CV to a specific job
Keep it simple
Include key information - personal detail
Showcase achievements