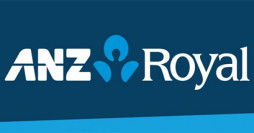 Senior Finance Analyst
Posting Date: 21 May, 2019
Closing Date: 30 May, 2019
Job Type: Full-Time,
Ad Type:





Top
An exciting opportunity has just come for you to join ANZ Royal Bank as Senior Finance Analyst.
About The Role
Role Location: Phnom Penh
Role Type: Permanent – Full Time
As the Senior Finance Analyst, you will be responsible for assisting the Finance Controller in the preparation and delivery of all month-end requirements, reconciliations, GL management, and accounting services. You will also ensure that these services are completed in a timely and accurate manner.
Key accountabilities include:
Preparing balance sheet reconciliations and supporting work papers on a timely/monthly basis for all designated entities, ensuring a robust balance sheet reconciliation and month end process is in place and adhered to
Producing sales report, Excessive FUM movement tracking, Daily and Weekly Deposit/Loan Reports
Assisting the Finance Manager in preparing closing the month end financial results, variance analysis, preparing the monthly reporting packs
Assisting the Finance team in preparing and overseeing Fixed Asset Management matters and Accounting Payable/ Suspense accounts Clearing
Assisting the Finance Manager in delivering on key initiatives and projects within Finance, and in support of the Bank's projects
Continuously improve Management report and monthly month end reports
Reduce complexity through identifying existing process
GL management and maintenance; and control of MIS infrastructure
Providing support in project initiatives where MIS data is required or testing is required
Ensure systems, processes, policies and controls are in place for robust governance
Build collaborative relationships with colleagues to enable team objectives to be achieved
Be a proactive team participant, contributing to an environment where members are proud to be part of ANZ Royal, passionate about customers and eager to make the team succeed
Assist the Finance Manager to build Finance awareness among Finance Team
About you:
To be successful in this role, you will ideally bring the following –
Experience in an accounting environment coupled with knowledge of General Ledgers and CBS
Proficiency in Excel and preferably with experience in automation initiatives
Tertiary qualification in Accounting, Finance, or other Business related course
Demonstrated analytical skills
Good communication (verbal & written)
HOW TO APPLY
Interested candidates are required to send your updated CV to [email protected] and mention "Senior Finance Analyst" in the subject field of your email. Only shortlisted candidates will be notified.
For more information, please contact us:
Tel: 023 999 000 (Recruitment Team - Extension number: 1111)
Deadline of application: 30th May, 2019
---
Tailor a CV to a specific job
Keep it simple
Include key information - personal detail
Showcase achievements