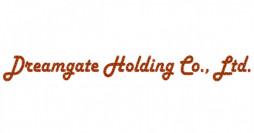 IT / System Support Technician
Posting Date: 08 May, 2019
Closing Date: 08 Jun, 2019
Job Type: Full-Time,
Ad Type:





Top
Job Term : Full Time
Job Location: Poi Pet City / Kompong Som
Qualification: Bachelor or Its Equivalent
Gender : Male
Age : 20 - 35
Posting Date: 8 May 2019
Salary range: Negotiate
Job Descriptions
Provide system support related to gaming system
Management system and operation system support
Provide Technical Support to Operations Support
Providing constant monitoring and maintenance on the machines and system, and troubleshooting enhancement tools available
Identify and resolve operational problems and make necessary repairs and adjustment to minimize downtime and prevent future problem
Adhere Technical Standard Operating Procedure
Windows OS for client/server, networking installation and setup for operation
Technical/IT knowledge is at intermediate level, however, technical knowledge is expected to progress through the job experience
Requirements:
Fresh graduate or minimum 1 years of relevant working experience.
Working experience will be an advantage.
Applicants should be Cambodian citizen or hold relevant residence status.
Meticulous in work and able to work independently with minimal supervisor.
Ability to work efficiently with other team members.
Computer troubleshooting skill will be an advantage.
Able to read, write, understand and speak in English
Willing to travel.
HOW TO APPLY
Interested applicants are invited to send your CV, with related documents with a recent photograph
(4 x 6) via email: [email protected]. Only short listed candidates will be contacted for the interview. CVs will not be returned.
Contact Information
Contact Person: Ms. Mouy Heang
Tel: 078 777 330
Email: [email protected]
Address: National Road No. 5, No. 116, Group 3 Baliley Village, Sangkat Poi Pet, Poipet City, Banteay Meachey Province, Cambodia.
Website: rgbgames.com
---
Tailor a CV to a specific job
Keep it simple
Include key information - personal detail
Showcase achievements