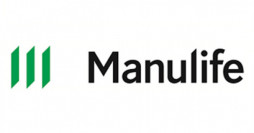 Intern, Sales Promotion Support / Insurance Specialist (Sales) / Officer, Business Development / Support Analyst (IT Support Manager) / Sales Manager, Employee Benefits / Manager, Planning and Analysis / Agency Manager / Senior Manager, Strategic Branding & Customer Centricity / Manager, Office Services / Manager, Product
Posting Date: 29 Apr, 2019
Closing Date: 30 May, 2019
Job Type: Full-Time,
Job location:
Phnom Penh
,
Banteay Meanchey
,
Battambang
,
Kampong Cham
,
Kampong Speu
,
Kampot
,
Kandal
,
Koh Kong
,
Mondulkiri
,
Oddar Meanchey
,
Preah Vihear
,
Pursat
,
Ratanakiri
,
Siem Reap
,
Svay Rieng
,
Takeo
,
Tbong Khmum
,
Ad Type:





Top
Manulife is a leading Canada-based financial services group with principal operations in Asia, Canada and the United States. Clients look to Manulife for strong, reliable, trustworthy and forward-thinking solutions for their most significant financial decisions. Our international network of employees, agents and distribution partners offers financial protection and wealth management products and services to millions of clients. We also provide asset management services to institutional customers. At the end of June 2016, we had US$718 billion in assets under management and administration, and in the previous 12 months we made more than US25.4 billion in benefits, interest and other payments to our customers. Our group of companies operates as Manulife in Canada and Asia and primarily as John Hancock in the United States. Manulife Financial Corporation trades as 'MFC' on the TSX, NYSE and PSE, and under '945' on the SEHK. We are committed to be an equal opportunity employer and welcome applications from all suitably qualified persons regardless of their race, sex, disability, religion/belief, sexual orientation or age".
To support the business growth in Cambodia, we are looking for dynamic and result-oriented individuals to fill in the position of:
1- Intern, Sales Promotion Support
2- Insurance Specialist (Sales)
3- Officer, Business Development
4- Support Analyst (IT Support Manager)
5- Sales Manager, Employee Benefits
6- Manager, Planning and Analysis
7- Agency Manager
8- Senior Manager, Strategic Branding & Customer Centricity
9- Manager, Office Services
10- Manager, Product
-------------------------------------

01- Intern, Sales Promotion Support (1Position Based in Phnom Penh)
Key Responsibilities:
Manulife Shopping Controller:

Sell shopping items to all branches
Shipping items to all branches in case have purchasing order
Submit cash collection from selling ML shop to finance
Reconcile sale report with Stock controller and Finance
Propose new items to stock controller in order to make purchasing order

Logistic:

File and retrieve documents and reference materials to all branches
Travel arrangements in bid to support S&P events
Distribute marketing materials to all branches
Deliver all supporting material to event venue in advance
Update all events activities record
Print, frame and deliver Promotion certificates for Monthly Kick-off
Print and send Agency's Campaigns to all branches
Control Agency's campaigns display at TV corner
Support recognition boards process and make sure it is well displayed at all branches
Requirements:
Applicants should be Business, Management, related majors.
Basic knowledge in Operation systems.
Proficient in Microsoft Excel, Word is required.

02- Insurance Specialist (Sales)
(10 Positions Based in Phnom Penh)
(01 Positions Based in Banteay Meanchey)
(01 Position Based in Kampot)
(01 Position Based in Kampong Cham)
(01 Position Based in Preah Vihear)
(01 Position Based in Koh Kong)
(01 Position Based in Svay Rieng)
Key Responsibilities:
The Insurance Specialist is responsible for providing life insurance solutions to Bank's clients
Work closely with branch sales and service teams to provide innovative product solutions to address client's protection, and long-term saving needs
Strengthen the long-term relationships with clients by providing excellent customer service
Perform other tasks as required.
Qualification:
Candidate must posse at least Bachelor's/ College Degree
Work experience in bancassurance sales is highly preferred for this position but those with sales and customer service experience gained from banking, transport, pharmaceutical, FMCG, hospitality and IT industries are also encouraged to apply
Must be self-driven and highly motivated
Personable, with good interpersonal and communication skills

03- Officer, Business Development
(01 Positions Based in Mondul Kiri)
(01 Position Based in Kandal)
(01 Position Based in Banteay Meanchey)
(01 Position Based in Oddar Meancheay)
(01 Position Based in Siemreap)
(02 Positions Based in Kampong Speu)
(02 Positions Based in Kampong Cham)
(01 Position Based in Ratanak Kiri)
(01 Position Based in Battambang)
(01 Position Based in Kampot)
(01 Position Based in Pursat)
(02 Positions Based in Takeo)
(01 Position Based in Tboung Khmum)
Key Responsibilities:
Contribute to the total revenue of the company by delivering sales targets for the branches without IS and earn quarterly bonus based on performance and annual VIP
Work with bank partner's key person to make sure the business running on track
Control Sales process to make sure the activity is on track so the result will achieve the business plan
Join with Bank Partner to motivate Bank staff by Refreshment
Share initiatives to Bank staff to increase sales (Company Presentation)
Provide relevant training to bank staff, solving customers' complaints and coordinate or respond to customers' queries.
Adopt Partnership Department's culture of professionalism, integrity, effectiveness, dynamic, and customer centric attitude contributing to internal environment
Undertake relevant training and personal development course as mapped by HR Department
Qualification:
Candidate must posse at least Bachelor's/ College Degree
Work experience in bancassurance sales is highly preferred for this position but those with sales and customer service experience gained from banking, transport, pharmaceutical, FMCG, hospitality and IT industries are also encouraged to apply
Must be self-driven and highly motivated
Personable, with good interpersonal and communication skills

04- Support Analyst (IT Support Manager)
(01 Position Based in Phnom Penh)
Key Responsibilities:
With the spirit of service excellency
Provide quality service related to end user devices / services
Encompass of technical support on varieties of Manulife issued devise such as PC, MAC, iPhone, iPad, MFD
Liaise or manage vendors; collaborate with local, regional, global teams or across various towers
Adhere to ITIL aligned Manulife processes such as incident, request management, PC disposal process and etc.
Uphold service quality by meeting or exceeding SLA target
Drive end to end resolution on incident or request fulfillment; manage PC refresh timely and stock control
To delight user by enable them to perform their operation
Drive service improvement where required; take on country, regional or global project as needed.
Qualification:
At least Bachelor Degree of Information of Technology or equivalent
Proficient in English - both verbal and written
Strong technical knowledge on desktop and related
Good understanding of infrastructure, Manulife direction & businesses, industry best practices, country needs, vendor management

05- Sales Manager, Employee Benefits (02 Positions Based in Phnom Penh)
Key Responsibilities:
Develop qualifies list of customers on the regularly
Visit clients or arrange meetings to discuss a product and how it will meet the requirements of a customers
Develop and implement sale strategy effective for enhancing sales performance against competitors
Approach to target group of customers via emails and phone calls to schedule an appointments
Deliver sales pitches and presentations to clients, highlighting the benefits of group life to influence purchase
Communicate with customers to identify their requirements and assist them in understand the employee benefits through group life product
Conduct surveys and research to gather information regarding market trends, potential leads, and sales opportunities
Compile, analyze, and interpret sales data to provide reports to management on performance
Prepare and present to management periodic update group life pipeline & sales forecast
Responsible and take decisions on strategies necessary to achieve monthly sales target and quarterly sale target
Building good relationship to our existing group life customers and expanding group life benefits to their networks
Qualification:
A recognized degree in business fields
At least five years of experience in consultative sales
Experience in dealing with corporate customers preferred
Proven sale success
Strong verbal and written communication skills
Proven ability to win trust of internal and external clients/stakeholders
We are committed to be an equal opportunity employer and welcome applications from all suitably qualified persons regardless of their race, sex, disability, religion/belief, sexual orientation or age".

06- Manager, Planning and Analysis (01 Position Based in Phnom Penh)
Key Responsibilities:
Provide the support to managing the planning process, coordinating with departments' head in preparation of the business plan; liaising with Regional office on timeline and submission requirements, challenging and suggesting commercial rational for decision.
Working with the Regional Finance team and Department head locally, the incumbent ensures that the Business Unit financial planning and analysis processes are aligned with Asia Division's and Company's goals.
Analyze financial performance Vs budget and highlight potential issues and opportunities.
Deliver on all Regional/Local reporting requirements in timely manner.
Develop and execute processes to allow for routine analytical reviews of company financial and operational performance, leveraging business unit analytical resources and tools.
Perform other duties as assigned and participates in ad hoc projects.
Qualification:
Bachelor's degree in Finance, Accounting or a related field. Master's degree, CPA, ACCA is highly preferred.
At least 5 years of relevant Financial planning and analysis experience
Strong management/leadership skill
Strong communication skills in English and Khmer.
Good organizational and problem solving skills.
Strong team-building and motivational skills
High attentions to details, accuracy and committed to meet timelines
Excellent analytical skills
Advanced Microsoft Excel and PowerPoint skills.
We are committed to be an equal opportunity employer and welcome applications from all suitably qualified persons regardless of their race, sex, disability, religion/belief, sexual orientation or age".
(02 Positions Based in Battambang)
(02 Positions Based in Kampong Cham)
Key Responsibilities:
Recruit quality insurance sales people
Provide necessary training, coaching and supervision to ensure success of insurance sales people
Build, manage and supervise own sales team to deliver sales target of the company
Build new relationships and strengthen existing client relationships
Oversee and organize team activities to ensure cohesiveness of team and productivity of team members
Develop and maintain a positive working environment for team members
Qualifications:
Bachelor degree in Marketing, Business, Finance or related field is preferred
Proven track record in sales management and people management a definite advantage
Good at using MS Office
Knowledge of insurance product in particular and the financial services industry in general
A vested interest in keeping abreast of the industry and market trends
Strong analytical, inter-personal, communication (verbal and written) and business development/sales skills
Sales focus, results driven, relationship building, professional maturity, teamwork and self-confidence
Strong networking skills

08- Senior Manager, Strategic Branding & Customer Centricity (01 Position Based in Phnom Penh)
Key Responsibilities:
Collectively work with the advertising agencies in the development and implementation of advertising and communication plans and strategies
Develop, integrate and manage marketing responsibilities including advertising initiatives, promotions management, partnerships, and design/production etc. including implementing brand standards throughout the organization
Develop and conceptualize major and minor marketing campaigns, ensuring messaging and images have been properly developed for target markets and aligned with marketing strategies.
Manage and monitor the mobilization of campaign goals
Identify potential markets and maximize existing markets through effective marketing campaigns.
Evaluate and analyze statistics on advertising, campaigns and promotions based on objectives, consumer data, and brand standards measured against Annual Brand Tracking Study (run by independent research house)
Effectively manage strategic sponsorship property to ensure Manulife leading position and seamless deliverable of sponsorship activation measured against indicative goals (from brand and experimental marketing perspective)
Coordinate and communication with in-country teams to ensure buy-in and aligned execution of strategic sponsorship properties including but not limited to branding, public relation, customer program, social media and business conversion KPI
Building strong, working relationship with Regional Sponsorship team and strategic alliance to ensure organizational alignment and coordination to enable value stream execution of sponsorship events
Ensure activations plans include corporate giving program to demonstrate commitment and support to local community
Participate in the development of Overall marketing strategy to ensure continuity of process
Review and monitor the performance of effective administration in Marketing department to ensure well-complied with procurement policy, finance policy, but also legal and compliance policy
Prepare update/report to C-level management on regular basis
Qualification:
BA/BS. MS/MBA preferred
Educational background in Marketing, advertising, communications field or relevant fields required
Minimum 5 -7 year plus experience of financial industry experience in advertising, brand strategy, Marketing Project Management discipline
Management and supervisory experience is preferred
Prior experience in Corporate Sponsorship marketing in a B2B marketing environment, with channel marketing is preferred
Demonstrate track record of growth and progressive responsibility including strong knowledge of marketing campaign, major media organizations, publications, programs, trends and practices in both traditional and digital
Demonstrate experience in managing multiple advertising agencies
Demonstrated experience in developing and executing marketing programs and strategies across cross-functional and regional team
Ability to establish and build relationships with outside resources/third-party groups, such as government, marketing vendors, advertising and public relations agencies, to help advance brand visibility, key messages, and program initiatives.
Experience working with project management system and workflow tool to ensure projects are completed in timely manner preferred
Excellent in strategic and critical thinking skill, strong task prioritization skill and able to adapt to Agile way-of-working in respond to need to rapidly growing organization
Customer focused
Advanced writing, editing and proofreading in both Khmer and English
Proficiency in MS Word, Excel and PowerPoint and Onedrive
Well-developed business acumen and awareness of business driver
Demonstrate ability to articulate brand strategy to influence senior executives and stakeholder
Proven effective at strategic relationship building and high level management of internal and external stakeholders; experience managing large, complex, strategic, and collaborative relationships
Demonstrated strong leadership in highly-matrixed organization, proven ability to deliver work and provide positive leadership in fast-paced, multi-project team-oriented environment.
Flexible and can tolerate ambiguity and still operate effectively

09- Manager, Office Services (01 Position Based in Phnom Penh)
Key Responsibilities:
Follow company's process/procedures to ensure maximum efficiency
Lease planning for all company premises in respect of new acquisition, renewal and termination of tenancy agreement as well as negotiation on rental terms and conditions
Liaise with the building management offices on the day-to-day building services and property management issues
Manage all Manulife Cambodia's office locations (HQ and Branches), making sure that utility system management is well functioned.
Oversee multiple projects and programs such as facility and aesthetic maintenance, safety and security, parking and ergonomics
Support new branches for the first move-in to make sure that the office is well equipped with the necessary non-IT equipment and supplies
Manage the effective utilization of office space standards are in line with Company guidelines and property renovation of new branch expansion to utilize the space effectively to cope with the company's business development plans, space standard and operation requirements
Provide relevant proposals for space management requests and renovation required
Plan, budget and manage operational expenses to help achieve financial and business goals under Office Services
Provide efficient and cost effective, to comply with the corporate procurement policy, on the procurement, of promotional and offset materials, office supplies, equipment of non-IT communication facilities and other logistic services.
Serve as point of escalation for vendor performance issues and/or contract breaches, supplier evaluate, analysis bidding and communicate with supplier to ensure the production goes as plan and follow the branding guideline
Support a roll out of procurement best practices within Cambodia
Managing the storage, quantity and the distribution/delivery arrangement of printed and promotional materials to staff and IAs between Manulife Cambodia are HQ and branches.
Front desk support management
Monitor office expenditures (all branches) and handle all office contracts (rent, car rental, taxi, gasoline, and other services)
Making sure that all invoices of the business related are paid on time and accurately
Support with travel arrangement (air-ticket and hotel bookings) and manage vehicle arrangement for Phnom Penh and provincial travels, Records in car logbooks the mileages, mission trip
Managing and allocating the stationary supplies to staff or department as needed
Managing company's internal events (refreshment/lunch/dinner) i.e green celebration, staff induction, team building, internal workshop, and training course
Liaise closely with various departments and agencies to address problems & support in office services to ensure it meet the services level standard
Providing direct supports to Agency Department in term of logistics, handling and stock control of produced materials.
Develop and maintain strong, effective professional relationships with internal customers to understand their business needs and align our services for better results in a rapidly changing/dynamic environment
Identify, analyze, and resolve key business issues; develop alternatives and implement new processes; and provide recommendations consistent with strategic business objectives
Maintain files and records with effective filing systems
Monitor office supplies inventory and place orders
Other tasks assigned by management
Qualification:
Experience in customer service will be a plus
Knowledge of basic bookkeeping principles and office management systems and procedures
Outstanding knowledge of MS Office, "back-office" and accounting software
Working knowledge of office equipment
Organized with the ability to prioritize and multi-task
Reliable with patience and professionalism
Associate's/College degree; BSc/Ba in business administration or relevant field is a plus
Excellent communication and interpersonal skills
Good understanding of budgeting and project management
Possess positive and adaptable approach to problem solving
Attention to details and accuracy
Ability to work independently and work effectively under high pressure situations
Previous related experience pertaining to Office Management and negotiations

10- Manager, Product (01 Position Based in Phnom Penh)
Key Responsibilities:
Lead the development and implementation of new product initiatives and product enhancement projects.
Oversee and manage launch schedule of new products and projects align with our business directions
Collaborate with business partners and internal functions in product planning, design and product development process, including testing of systems, to ensure product initiatives and related supports are delivered effectively and efficiently
Review & Initiate marketing materials - assist in development of product marketing materials using distribution channel feedback and inputs;
Provide product training and ensure distribution channels are engaged with compelling product reference materials and training tools
Manage and communicate to key stakeholders including distribution and management on all key issues related to business lines in an effective manner.
Support on-going projects such as sales campaign support, market trends, conduct competitive analyses and provide insight to the Management
Proactive monitor market development and conduct insurance market study
Motivate and develop team members and collaborate with other teams on joint initiatives
Support ad-hoc projects and other duties as required
Qualification:
University degree- Mathematics, Marketing, Business or Finance preferred.
Demonstrated experience in the development and implementation of customer centric insurance solutions.
Working towards insurance/Finance industry education (ie. FLMI, CFP, CLU. CFA, FSA) preferred
Knowledge of basic insurance product pricing principles and financial metrics.
Experience in working with multi-channel distribution
Good project management, problem solving and communication skills
Good team player
HOW TO APPLY
Interested applicants meeting the above requirements should submit their CVs, covering letters and National ID card by going to this link: http://www.manulife.com.kh/Corporate-Careers-Career-Possibilities and follow each of its step.
For more details please contact Ms. Kimleng Moul via [email protected]. Or Ms. Choury Chim via [email protected]. Application should be submitted before 30th May 2019.
Only shortlisted candidates will be contacted.
---
Tailor a CV to a specific job
Keep it simple
Include key information - personal detail
Showcase achievements