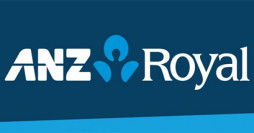 Retail Operations Onboarding Officer
Posting Date: 14 Mar, 2019
Closing Date: 27 Mar, 2019
Job Type: Full-Time,
Ad Type:





Top
An exciting opportunity has just come for you to join ANZ Royal Bank as Retail Operations Onboarding Officer.
About The Role
Role Location: Phnom Penh
Role Type: Permanent – Full Time
As a Retail Operations Onboarding Officer, your role is responsible for assisting the Retail Operations Onboarding Manager to deliver operational support across the ANZ Royal operations and ensure all transaction requests are processed accurately, timely and quality standards.
Key accountabilities include:
Support the business with responses to ad-hoc, recurring requests and SLA
Provide exceptional customer support to all stakeholders
Ensure the quality and accuracy of your outputs within agreed timeframes/SLA
Proactively promote a service provider relationship with internal customers, based on mutual understanding of roles and agreed standards for performance and interactions
Be a proactive team participant, contributing to an environment where members are proud to be part of ANZ Royal, passionate about customers and eager to make the team succeed
Actively embrace and demonstrate commitment to the ANZ Royal Values and aspirations
About you:
To be successful in this role, you will ideally bring the following –
Working knowledge of back support function in an operational environment e.g. communication, process, work instruction
Understanding of whole core task in Retail Operations on-boarding
Practical knowledge of operating risk and compliance policies and procedures
Demonstrated commitment to superior Customer Service & Service Quality delivery
Excellent computer skills with good organizational and time management skills
Ability to work effectively in a team environment and able to prioritize work
Negotiation and internal relationship building
Self-starter and highly motivated who demonstrates initiative and has a strong desire to improve business results and who can make things happen
Competencies: Focuses on the Customer, Broadens Perspective, Delivers Results, and Exercises Sound Judgment
HOW TO APPLY
Interested candidates are required to APPLY HERE or you may apply for this role by visiting ANZ Careers and search for reference number Taleo Job Code CAM002090.
Or please send your updated CV to [email protected].
Please mention "Apply for Retail Operations Onboarding Officer" in the subject field of your email. Only shortlisted candidates will be notified.
For more information, please contact us:
Tel: 023 999 000 (Recruitment Team - Extension number: 1111)
Deadline of application: 27 March, 2019
---
Tailor a CV to a specific job
Keep it simple
Include key information - personal detail
Showcase achievements