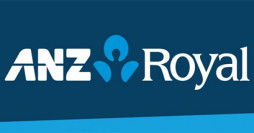 Senior Personal Banker
Posting Date: 05 Feb, 2019
Closing Date: 16 Feb, 2019
Job Type: Full-Time,
Job category:
Accounting, Audit, Finance
,
Banking, Financial Service
,
Consultancy services
,
Customer Service
,
Lawyer, Legal Service
,
Management, business development
,
Operations
,
Ad Type:





Top
An exciting opportunity has just come for you to join ANZ as Senior Personal Banker at Kampongcham Branch.
About The Role
Role Location: Kampongcham Province, Cambodia
Role Type: Permanent – Full Time
As a Senior Personal Banker, your role is to deliver the desired customer experience by adopting a positive relationship-based, customer centric approach that demonstrates passion for identifying and prioritising the complete financial needs of customers. Your role includes educating customers on easy ways to bank, providing a full range of professional sales expertise and advice to help customers to meet their financial needs and goals. You will act as a sales leader and role model and will provide proactive support to the Branch Manager in delivering ANZ's Retail Strategy in addition to day to day operations for the branch.
Key accountabilities include:
Contribute to overall branch profitability, achieving and seeking to outperform against targets
Support the team to, and actively seek opportunities to make appropriate customer referrals to accredited specialist staff
Proactively deepen customer relationships by utilising the A-Z Review to explore & understand their financial needs , offer the best possible total financial solution and close sales
Support the Branch Manager in branch business planning and assist with providing focus, direction/priorities for the team
Acts as a senior referral point for other staff for more complex customer needs and provide support for the Branch Manager in addressing any business, operational or people issues on a day-to-day basis
Understand and adhere to governance policies, processes and standards and external regulatory requirements
About you:
To be successful in this role, you will ideally bring the following –
Experience in customer driven and sales oriented role preferably within retail and/or sales
Accreditation in Full Mortgage, Simple Wealth and Small Business
Demonstrated leadership and coaching capabilities and can act as a role model
Strong customer focus and well verse in various technology
Proactive, has an ability to multi task and highly adaptable to change and ambiguity
HOW TO APPLY
Interested candidates are required to APPLY HERE or you may apply for this role by visiting ANZ Careers and search for reference number Taleo Job Code CAM002032.
Or send your updated CV to [email protected] and mention "Apply for Senior Personal Banker" in the subject field of your email. Only shortlisted candidates will be notified.
For more information, please contact us:
Tel: 023 999 000 (Recruitment Team - Extension number: 1111)
Deadline of application: 16th February, 2019
---
Tailor a CV to a specific job
Keep it simple
Include key information - personal detail
Showcase achievements