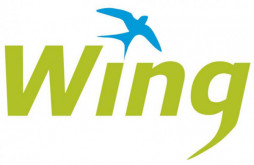 SME Sales Specialist
Posting Date: 21 Jan, 2019
Closing Date: 28 Feb, 2019
# of hiring: 1
Job Type: Full-Time,
Ad Type:



Premuium
KEY RESPONSIBILITIES
Acquire new SME customers
Deliver and exceed the agreed financial target
Maintain high retention rate of SME customers - customer relationship
Be eyes of the bank for market sentiment
Initiate or contribute to the new product development for the market
REQUIREMENT
Degree in Sales/Marketing or similar.
Computer Skill, Internet, Email, Microsoft Office (Word, Excel, Power Point,..).
Experience with Banking, Telecom, or similar industry at least 2 years experience in Corporate Sales or similar roll.
General knowledge and technology understanding.
Excellent communication and personal skills.
Able to communicate in Khmer and in English proficiently (Chinese language is a plus)
Intellectual person and able to work under pressure.
High commitment to deliver the result and company's expectation.
HOW TO APPLY
Interested candidates are invited to send a Cover Letter and CV to Wing at: [email protected]
Only shortlisted candidates will be contacted for the interview. The CV and Cover Letter should be in one file. Please name your file as Name_Position applied for_Date applied (Name= your full name). E.g: Chea Sabbay_Call Centre Consultant_30th January 15. Please also attach your scanned ID Card, Birth Certificate, and Family Book with your CV and Cover Letter.
---
Tailor a CV to a specific job
Keep it simple
Include key information - personal detail
Showcase achievements