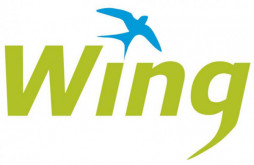 Senior Business Relationship Manager
Posting Date: 21 Jan, 2019
Closing Date: 28 Feb, 2019
# of hiring: 1
Job Type: Full-Time,
Ad Type:



Premuium
KEY RESPONSIBILITIES
To assist and ensure the success acquisition of business partner.
Develop and create well-pipeline to growth revenue and WING account "WAC".
Be Pro-active to identified new activities to increase revenue.
Establishes and maintains a strategic relationship with business partner
Understands and anticipates direction of the business area to identify opportunities and makes recommendation to growth and expands the Enterprise Business.
Prepare and managing communication both internal & external for the launch new business partner/ or any new services.
Work closely with existing business partner to identify the opportunity to increase the revenue and cross selling other services.
Provide timely feedback to BU Head regarding the sale performance, sales activity and report.
Demonstrate a "can do" attitude at all times
Works collaboratively with internal stakeholder to ensure the complaint/feedback from business partner/ or the customer will be addressed to meet customer satisfaction.
Develops, motivates and direct Enterprise Business team members to meet Enterprise Business goal.
Mentors team members and provide input to delivery higher performance result.
REQUIREMENT
Degree in Business Administration Marketing or any related fields
At least 6 years sale experience in international organizations
Previous work experience with finance institutions/ or FMCG business related
Coordination experience in customer service
Understanding Mobile Financial Service provider
Be confident working with higher level with both internal and external
Strong interpersonal skills used within a team environment and in client interaction with emphasis on excelling in relationship building.
Excellent capability to independently and proactively service multiple clients and effectively manage multiple priorities
HOW TO APPLY
Interested candidates are invited to send a Cover Letter and CV to Wing at: [email protected]
Only shortlisted candidates will be contacted for the interview. The CV and Cover Letter should be in one file. Please name your file as Name_Position applied for_Date applied (Name= your full name). E.g: Chea Sabbay_Call Centre Consultant_30th January 15. Please also attach your scanned ID Card, Birth Certificate, and Family Book with your CV and Cover Letter.
---
Tailor a CV to a specific job
Keep it simple
Include key information - personal detail
Showcase achievements