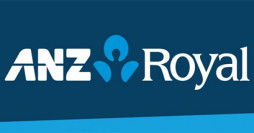 Business Transformation Analyst
Posting Date: 03 Jan, 2019
Closing Date: 11 Jan, 2019
Job Type: Full-Time,
Ad Type:





Top
An exciting opportunity has just come for you to join ANZ Royal as Business Transformation Analyst.
About the role
As a Business Transformation Analyst you will be working with all business units to enhance operational productivity performance, improve customer experience, and continue to lift up operational business performance by delivering automation tools, applying knowledge of Desktop Programing particularly with Microsoft and Web Programming, and project management lifecycles framework.
Key accountabilities include –
Build relationships with key stakeholders to establish initiative and process improvement and expectations
Provide consistent support all areas of the bank aimed at standardizing work instruction, form, guideline and work aids
Support delivery key initiative and change to lift up productivity level
Support in identification and implementation of opportunities to enhance financial and productivity performance across Operations
Analyse and interpret the Operations performance to identifying opportunity to optimise the process improvement & productivity
Contribute to the achievement of the Operations budget by reducing cost, increase productivity, eliminating operational losses and enabling investment growth and innovation
Make recommendations for process improvements based upon strategic and subject matter expert knowledge of systems, data and processes
Develop streamlined processes and infrastructure to ensure that effective outputs are delivered to key stakeholders
Coordinate with BU to ensure end to end business processes and maps are documented; promote waste reduction and effective processes documentation
About you
To be successful in this role, you will ideally bring the following –
Qualifications in information technology with desktop programming particularly in Microsoft and Web programming knowledge
Basic understanding of project management lifecycles
Good understanding of Lean or Six Sigma
Continuous improvement focus
Concern for quality and standards
Strong problem solving, change management, analytical and decision making ability
About ANZ
ANZ is a leading regional bank with representation in 34 markets, focusing on core markets in Australia, New Zealand and Asia Pacific. As we continue our journey to build our global business and support our customers, we're committed to attracting and retaining the best talent. We've made it our business to be an organisation where people strive, and are rewarded, for excellence.

We're exploring new and better ways to progress the business with energy and enthusiasm. Backed by a proud and established heritage, we're on a journey creating a regional bank. Connected by integrity and clarity of strategy, there is a real sense of excitement about the future. If you believe you've got the skills and drive to help contribute to ANZ's success, join us and help build a regional bank. We connect you to a world of opportunity
At ANZ we aim to create a work environment where employee differences such as gender, age, culture, disability, sexual orientation, family and caring responsibilities and religion are valued.
Find out more about working at ANZ or to view other opportunities visit www.anz.com/careers
HOW TO APPLY
To apply for this role, please send your updated CV to [email protected].
Please mention "Apply for Business Transformation Analyst" in the subject field of your email.
For more information, please contact us:
Tel: 023 999 000 (Recruitment Team - Extension number: 1111)
Deadline of application: 11 January, 2019
---
Tailor a CV to a specific job
Keep it simple
Include key information - personal detail
Showcase achievements