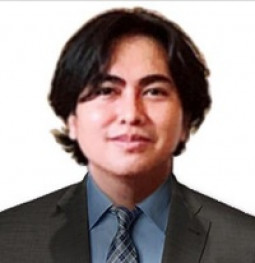 SENIOR ARCHITECT / TEAM LEADER
SP Trust
Filipino
Work Experience
SENIOR ARCHITECT / TEAM LEADER
SP Trust - Phnom Penh
October 2020 to Present
SENIOR DESIGNER / DESIGN TEAM-LEADER
Mushroom DB Co. Ltd. - Phnom Penh
December 2016 to September 2020
Education
Associate's Degree in BS Architecture
Skill
3ds Max with Corona and Vray Rendering (9 years)
,
Adobe photoshop (7 years)
,
microsoft offices (10+ years)
,
sketchup (7 years)
,
Autocad (10+ years)
,
adobe illustrator (2 years)
About Me
-Leading and managing the design team and ensure the delivery of project from vision to construction
-Interior & Exterior Designs and Conceptualization.
-Meeting & coordinate with clients, contractor, suppliers, developers and other consultants.
-Knowledgeable in Autocad
-Experienced in 3ds max modeling and Google Sketchup Modeling
-3D Rendering in 3ds Max with Vray Renderer / Corona
Renderer
-Adobe Photoshop Presentation and post processing
-Basic knowledge in Adobe Illustrator
-Prepares shop drawings and detail drawings.
-Microsoft Offices
-Work with Ethics, Effective Communicator, Flexible,
Possess a positive attitude