Supply Chain Planning Manager
Gender: Male
Nationality: Malaysian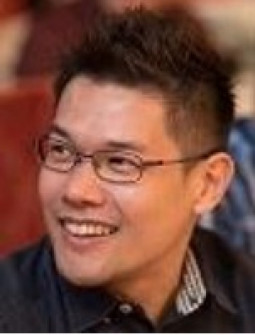 ---
Work Experience
Supply Chain Planning Manager
- February 2020 to Present
Cambrew Limited (Cambodia) - Phnom Penh
Driving the key strategy for Planning Team
Leading Demand and Supply Planning functions, coordinating between Logistic & Warehouse and Production with Commercial functions.
Champion of the Sales and Operations Planning (S&OP) process and building initiatives to enhance the process, across the country, by adopting Carlsberg Group Standards. We aim to improve the customer satisfaction, profitability, inventory turns and working capital.
Establishing improvement drivers on Planning KPIs (FA-M3, OTIF, OEE, DOS, DOH)
Roll out in Apr, the Sales and Marketing Activity Planning Meeting to the Commercial Team, to align on the monthly marketing plans and sales monthly plans. This is crucial before developing the monthly 18 months rolling forecast.
Setting up task force in projects:


I. Weekly Demand Activity Planning meeting. To review MTD sales vs forecast, highlighting gaps for more trade activities.




II. Material Planning Rule Review. To secure the supply optimization in order to reduce stock holdings for raw materials.




III. DOH and Risky SKUs tracker: To ensure action plans are carried out to deplete short shelf life SKUs, in order to minimize write-off

Market Representative to Regional in:


I. Business Contingency Plan, establishing supply-support to other market


​​​​​​​

II. S&OP process training and improvement. Participating in Regional monthly calls on Customer Supply Chain (CSC) KPIs meeting
S&OP Manager - Asia
- March 2018 to January 2020
Weber Stephen Products (M) Sdn. Bhd - Setia Alam
Established S&OP process across Asia. Set monthly meeting cycle i.e. S&OP Meeting – Market Level and Exec-SOP meeting
Consolidation Demand & Supply Planning file and Purchase Plan into one template. The template consists of monthly rolling forecast at multiple level i.e. by SKU level by country. Bottom-up demand forecast is required from Sales Team for monthly supply planning (purchase plan)
To ensure business continuity, established monthly Stock Replenishment Template for markets with warehouse. The monthly rolling forecast is being integrated into the monthly stock replenishment file, with a mechanism of maintaining 45 days safety stocks, replenished from Shenzhen warehouse (Asia Regional Distribution Centre)
Inventory is cash, so does sustaining a healthy Inventory Level at all Asia warehouses. Monthly and weekly tracker is established to ensure healthy stocks level, with a controlled Purchase Plan and Stock Replenishment Plan is being closely monitored. The Monthly Purchase Plan and Stock Replenishment Plans will leverage on any items with high inventory.
While process is in place, also in-charged for timely PO (monthly Purchase Plan) submission to vendors, goods-receiving at warehouses, both involved in system operations (Navision)
From a high $3.6m high inventory (5 months Inventory), managed to bring down to $2.9m in Sep (4 months Inventory, Financial-closing)
One of the factors in Inventory Management is to ensure healthy Sales Forecast Accuracy (SFA). Established SFA from Mar'18 onwards. Able to increase the SFA from F18 average 46% to 64% in F19 YTD Mar focusing on class-A SKUs (80% contribution to total Asia business)
Having a cross-departmental function role in Customer Service, by coordinating with Korea customer on their monthly forecast, to placing PO to vendors. Close monitoring and follow up is crucial to ensure direct shipment is delivered timely and accurately
Play a vital role in yearly Budgeting process, by projecting monthly phasing based on Year-on-Year (YOY) growth rate and SKU split by contribution %. The final budget numbers is important for Global Supply Planning. This has taken into New-Product-Improvement (NPI) and Phase-in-Phase-out (PIPO) plans. A good plan sees a healthy growth from $5.7m (F17) to $7.7m (F18) to $9.7m (F19)
Demand Planning Manager
- September 2016 to February 2018
Disposable Soft Goods (M) Sdn. Bhd - Subang Jaya
Develop and roll out demand forecast template at multiple level i.e. by SKU level by chain/ distributor level. Bottom-up demand forecast is required from Sales Team for monthly compilation
Review historical sales trend and evaluate forecast results against monthly target. Sales and marketing activities assumptions are incorporated into the demand forecast before being reviewed and sign-off by Commercial Director
Key contributor in any marketing driven consumer promotion as past promotion trend will be reviewed to generate future promotion volume
Key contributor and working closely with Finance in monthly sales forecast/ quarterly best-estimate and yearly budget submission
Chair monthly S&OP meeting where this is the forum to review supply chain KPIs and monthly supply vs demand gaps and opportunity
Managing distributor stock management to ensure stock movement is in accordance with FIFO principle. Drive improvement process in mitigating near-expired-stocks by running special mechanics with funds allocated by Finance
Take up ad-hoc roles in leading and planning nationwide baby expo. This is a great exposure to meet and understand consumer insights
Global Supply and Demand Planning Manager
- October 2015 to September 2016
PureCircle Sdn. Bhd - Sepang
Developing and enhancing existing supply planning process. Establishing the monthly supply plan to ensure timely production plans to fulfill the forward months' forecast. This requires close coordination among global customer service teams, production team, warehouse team and QC teams, to ensure sufficient raw materials, accurate warehouse inventory status and up-to-date QC approved stocks to meet customer orders.
Leading the monthly stock replenishment plan to global warehouses, to ensure timely shipment dispatch. Ensure roll-over of supply and demand plan on monthly basis to enable accurate replenishment plan that is aligned with shipment sales phasing. This is crucial to minimize existing high air-freight cost.
Working closely with global demand planning team in closing gaps, whenever under-forecasting arises. This is crucial to meet the H1 & Year-end closing budget with the high fluctuation or variation in demand forecast.
Coordinate with Global Sales Operations and QC teams to manage phased out products with product remix planning to minimize write off.
Support in product development initiatives, by ensuring sufficient raw materials which meet customer specifications for product blending.
To identify action improvement in current S&OP.
Participating in the JDE rollout project as key user and owner of the forecast and planning module
Demand Planning Manager
- May 2008 to September 2015
Fonterra Brands Malaysia - Shah Alam
Driving sales & operations planning process (S&OP). Rolled out S&OP process for Food Service and Chilled divisions (Apr 2008 – Oct 2008). Moved to Consumer division, continue driving and enhancing the S&OP process (Oct 2008 – Oct 2015).
Executive SOP Champion. Standardize the S&OP process across Food Service, Chilled and Consumer divisions. Published SOPs for S&OP processes.
Developing Sales Plan and Demand Forecast. Leads and manage mechanics of the sales and marketing planning cycle. Also, leading the yearly Consumer annual planning and budgeting process as well as the quarterly Last-Estimate (LE) revised budget.
Highlight gaps between sales plan that is derived from sales & marketing activity planning (SMAP) and the budget in the Executive S&OP meeting. Work with sales and marketing on action plans to address the gaps.
Co-own and maintaining Demand Forecast Accuracy (DFA) with Sales & Marketing teams. Challenge assumptions on future demands and supporting sales and marketing team to achieve business objectives.
Establish demand-supply interface by having weekly SOP meeting and monthly Pre-SOP meeting with product supply team. Provide an effective and timely resolution of supply constraint issues to meet sales plan.
Leading the discussion with product supply team to factor-in the monthly distributor inventory holding adjustment in the production plan. To ensure inventory is kept at optimum level in minimizing working capital.
Liaise with customer service manager on phase in and out of promotional and re-launch products to ensure customers' demand is met.
Demand Planner
- May 2002 to April 2008
Kimberly-Clark Malaysia - Petaling Jaya
May 2002 – June 2006
Responsible for maintaining General Accounting system (JDE: 2002-Mar 2005; SAP: Apr 2005 onwards)
Provide specialized/ general analysis support of various accounting functions e.g. Accounts Payable, Receivable & Inventory management.
Prepare financial information and worksheets for outside auditors for the purpose of verifying the integrity of the data.
Business Analysis function: P&L & BS Analysis, Product Cost/ Product Margin/ Sales Analysis. Assist in the preparation and evaluation of budgets and forecasts.
Jul 2006 – Dec 2006
Lead the operations team in:
Maintaining sources of supply for finishing goods in nature to support operations need in an efficient and cost-effective manner.
Managing and developing partnership with forwarder and third party warehouse to keep freight and distribution cost at minimum.
Developing and implementing agreed marketing plans and category programs towards achievement of net sales, operating profit and market share objectives within established category objectives and strategies.
Ensuring high customer service level to satisfy and meet distributors' and sales team business needs.
Contributing to several (business unit) teams by performing financial, business and strategic analysis and recommends courses of action which would enable the unit to meet its financial and business objectives, and supporting the budgeting and financial forecasting effort.
Working with RSC GSAP team in maintaining local SAP system and lead the system integration project (Safety division integration into KC Malaysia).
Jan 2007 – Mar 2008
Maintaining the accuracy of the sales forecast and analyzing the sales forecast submitted by sales in relation to historical figures, and to challenge both sales and marketing to the accuracy of these data.
Monitoring these forecast on a regular basis (once a week minimum) with actual sales returns, and in consultation with sales and marketing to revise the forecast to reflect changing market demands and to ensure products are available to the customers at all times.
Being the key coordinator between production planning (PP) and both sales and marketing. Monthly or weekly forecast revisions are relayed back to PP to meet the changing demand. To ensure customer service KPI are met by working with PP to ensure the optimal inventory holding and replenishment levels of each warehouse to ensure product availability.
Being the key contributor in maintaining healthy stock level and minimizing warehouse storage cost. Monitoring phased-out & slow moving inventory in a monthly basis.
---
Education
MA in Master in Business
- September 2004 to Present
University of Newcastle Australia - Malaysia
---
Skill
Microsoft Office, JD Edwards, SAP-BW & Navision (3 years)
---
Language
Chinese (Mandarin) (Native)
,
English (Fluent)
,
Malay-Indonesian (Fluent)