Customer Service Supervisor
Gender: Male
Nationality: Filipino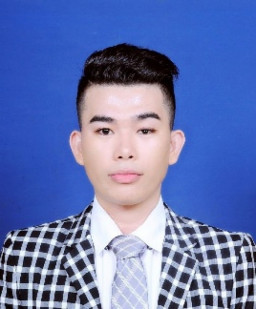 ---
Work Experience
Customer Service Supervisor
- August 2017 to
Offsourcing Philippines Inc. - Phnom Penh
I started working as a representative then after 4 months, I've been promoted as a Team Supervisor which I lead 10 representatives working cooperatively in giving customer a sevice that they want. Solving customer's problems and concerns regarding the products that our company offers and processing bank disputes.
Chemistry and Physics Teacher
- March 2019 to February 2020
Hi-Bridge School - Phnom Penh
Working in my field of profession where I teach Chemistry and Physics for Grade 10 students. Carrying out lesson plans and projects for the students. Conducting Scientific Experiments.
Human Resources and Compliance Analyst
- April 2018 to March 2019
Peninsula Apparel International Limited - Kampong Speu
Working in Administrative side which I carried out Compliance Audits from third parties. Attending Seminars related to Human resources and Compliance of garments factories. Checking payrolls and attendance of the workers.
---
Skill
Microsoft Office (3 years)
---
Language
English (Native)
---
About Me
I am a confident communicator and able to work well in a team environment as well as on my own initiative. With a calm head and a meticulous eye for detail, I worked thoroughly to ensure that all duties and resposibilities are carried out to the highest standards within alloted time -frames. I am responsible for developing and implementing key policies and driving operational compliance with company regulations to orchestrating compliance audits and generating detail reports. I am also working with the Human Resources Development regarding the development and preparing an effective compliance training program. Furthermore, I made sure all the conduct and programs of the company are ethical, proper and legal.
I am Filipino citizen currently living and working here in Cambodia since 2018. I have a Bachelor's degree and a professional license in Secondary Education major in Technology and Livelihood Education with minors in Economics. Am also looking forward on entering Financial or Real Estate industry. I believed that everything can be learned. I just love this field of career and I wanna grow more and be equipped.