Language Instructor & IELTS Speaking Examiner
Gender: Male
Nationality: British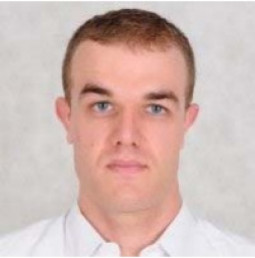 ---
Work Experience
Language Instructor & IELTS Speaking Examiner
- April 2015 to September 2019
Australian Center for Education - Phnom Penh
•Taught up to 27 contact hours per week, teaching approximately 2,500 individual students General English, IELTS Preparation and pre-university courses.
•3 years' experience as IELTS speaking examiner, conducting high-stakes oral proficiency tests for approx. 500 candidates hoping to study/work abroad.
•Attended regular professional training sessions.
Operations Manager
- June 2013 to December 2014
Creative Entertainment Ltd. - Savannakhet
•Location manager responsible for 40 staff across marketing and operations. Full responsibility for all facets of operations on site.
•Responsible for recruitment and supervision of department of 40 staff members; experienced in Lao Labour Law.
•Liaison between corporate HQ Phnom Penh, and Laos operational facilities.
Executive Assistant to CEO
- December 2012 to June 2013
Creative Entertainment Ltd. - Phnom Penh
•Focal point of communications for 4 regional offices; Phnom Penh, Vientiane, Macau & Saipan.
•Collated and compiled key evidence documents for multi-million dollar international arbitration proceedings.
International Business & Language Instructor
- September 2010 to September 2011
Lang Education Center - Hiroshima
•Created and delivered multimedia business presentation skills training seminar to auto-industry managers at Autoliv Japan's head office, November, 2010.
•Trained first-year management recruits in business English and international business culture for Mitsubishi, Hiroshima.
Trainee Political Analyst
- March 2010 to September 2010
EU Delegation to Thailand - Bangkok
•Compiled daily political briefing reports for senior officials at EU headquarters in Brussels, based on personal interviews, internet research, press conferences, and third-party NGO reports.


•Collected data, produced spreadsheet summaries, and wrote minutes to strict deadlines for monthly co-ordination meetings of consular and political officials from EU embassies in Bangkok.


---
Education
MA in Chinese Language
- October 2011 to Present
Cambridge University - United Kingdom
BA in Chinese Language
- October 2005 to Present
Cambridge University - United Kingdom
---
Skill
Microsoft Office (10+ years)
,
Translation (Chinese-English) (10+ years)
---
Language
English (Native)
,
Chinese (Mandarin) (Fluent)
,
Khmer (Fair)
,
Thai (Fair)
---
About Me
10 years' experience in South East Asia, with deep knowledge of region's languages and cultures. Previous work experience in education and investment sectors; looking to explore new opportunities.