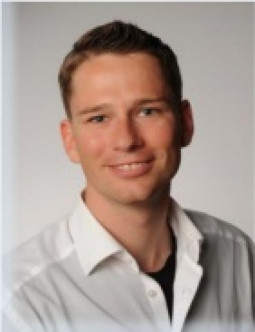 Early Childhood Educator
Beaconhouse Yamsaard School
German
Work Experience
Early Childhood Educator
Beaconhouse Yamsaard School - Pathumthani
November 2017 to October 2019
Early Childhood Educator
Humanistischer Verrband Deutschland - Berlin
2016 to 2017
Early Childhood Educator
Diakonisches Werk Berlin Stadmitte e.V. - Berlin
2015 to 2016
Education
Associate's Degree in Early Childhood Education
Language
254 (238)
,
263 (237)
About Me
Thailand, October 2019
Dear Sir or Madam,
my name is Nikolas Kuznik and I am a 35- year- old early childhood educator.
I have four years on the job experience after my graduation at vocational college in Germany in 2015 (graduated as "staatlich anerkannter Erzieher").
In addition to my top of the class degree in early childhood education, my certificates in Psychology round up my theoretical knowledge of Psychology and Education.
I worked two years in Berlin- Kreuzberg (Germany) and two years in Pathumthani (Thailand) as a Kindergarten teacher.
The experiences I made in Asia are more of a scholastic kind compared to those I made in Germany, which were more child- orientated and learning through play related.
In Thailand, I planned and taught typical classroom lessons. I taught around twenty lessons a week in Phonics, Theme, Mathematics, Science.
Furthermore, I wrote lesson plans following the school's curriculum, took care of the children in between lessons and organizational matters. I was in daily touch with the parents to discuss the individual and educational needs of the students.
I am an extremely diligent and child-focused educator who wants to provide modern, professional and effective teaching for young learners. If you are interested in hiring me, I would be delighted to hear from you.
Yours sincerely,
Nikolas Kuznik