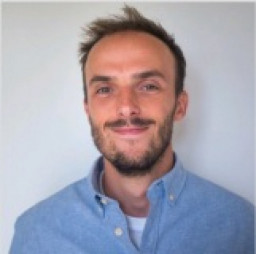 Co-founder & accountant
Echosystem A.S.B.L
Belgian
Work Experience
Co-founder & accountant
Echosystem A.S.B.L - Brussels
January 2018 to January 2019
Finance Trainee
beLean.net - Louvain-la-Neuve
February 2018 to June 2018
Volunteer
Quinoa - Brussels
February 2017 to September 2017
Marketing & Event Coordinator
Kot & Mix A.S.B.L - Brussels
September 2015 to June 2016
Education
MA in Business Management / Corporate Finance
BA in Management & Economic
Skill
Microsoft Office (1 year)
,
ERP system (Less than 1 year)
Language
265 (237)
,
254 (238)
About Me
Recently completed a Master's Degree in Business Management/Corporate Finance at the Louvain School of Management. As an organized and hardworking individual,
I love the challenges of a dynamic and fast paced working environment. Spontaneous, resourceful and open-minded are words that can describe me.