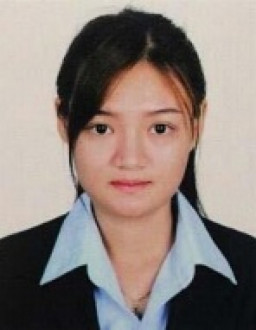 Senior Bank Conversion Executive
TrueMoney Cambodia
Cambodian
Work Experience
Senior Bank Conversion Executive
TrueMoney Cambodia - Phnom Penh
March 2018 to Present
Education
MA in Master degree of International Business Management
Language
254 (238)
,
260 (239)
About Me
Personal Skills:
Computer competence

Good skill in Ms. word and have some problem with Excel
Be able to use internet, email.
Can use Photoshop.
Knowledge of Social Media, marketing and advertising which gain through Facebook page administration.
Leadership Skills
Gain through joining different training and volunteering job
Self-Learning Media Skill
Be able to use online platform such as Facebook page for marketing strengthening to increase sale
Communication Skills

Strong communication skills which gain through training and involve in social activities
Great teamwork awareness
Open mind with Positive thinking
Keen to learn new things
Hobbies

Like traveling and photography
Swimming
Like reading newspapers, books, and novels.
Like camping.