Senior Accountant
Gender: Female
Nationality: Cambodian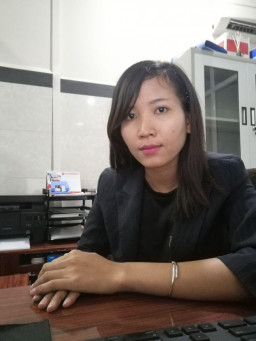 ---
Work Experience
Senior Accountant
- March 2018 to Present
AICA-AA Interior Cambodia Ltd - Phnom Penh
AA Interiors (Cambodia) Ltd-A subsidiary from AA Corporation(VN), where I could learn more clearly about oversea report, consolidation, reconciliation, financial report, progressing and cost allocating plan, budget planning by month and year. Also, Cambodia tax Law and IFRS standard. Moreover, I could review and verified document of import and export for logistic company independently.
My keys performance are:
Financial reporting of subsidiary
Consolidating report of subsidiary with parents
Budget planning of subsidiary
Monthly tax preparation
Bank reconciliation
Analyse project management
Internal Auditing/Interim auditing
Coordinating with government auditing
Asset registration
Prepare internal accounting structure
Documentation and accounting filling
Senior Financial Controller
- July 2015 to February 2018
Alpha Property Construction co.,ltd - Phnom Penh
Job Responsibilities
Consolidated report
Reviewed and verified financial statement
Reviewed and verified month and year tax declaration
Review Daily, Weekly, and Monthly to ensure that all the transaction accuracy and timely
Reviewed and verified on expenditures and revenue
Analyst cost of project
Preparation of the budget, financial forecasts and report vatiation
Review Asset registration and Classification
Review Bank and Cash Reconciliation
Coordinated with government tax auditor
System setup for accounting department (QuickBooks)
Training subordinate
Team problem solving
Accountant
- January 2014 to June 2015
INE Co., Ltd (SNE Paint) - Phnom Penh
Job Responsibilities:
Financial Statement
Review AR and AP
Stock Management
Cash Reconciliation
Check Costing & Price update
Control and Set up company system_Quickbooks and TO accounting system
Review Accounting task_Weekly and Monthly
Training subordinate
Cashier Supervisor
- February 2013 to December 2013
INE Co., Ltd (SNE Paint) - Phnom Penh
Job Responsibilities:
Sale volume report
Cash Count
Deal with client
Check Costing & Price update
Control TO accounting system
Set up plan for sale showroom and cashier
Training new staff
---
Education
BA in Accounting
- October 2010 to Present
Human Resources University (HRU) - Cambodia
---
Skill
Accounting Financial Report (6 years)
,
Cambodia Taxation (4 years)
,
Cost and budget planning (3 years)
,
Accounting policy and procedure (2 years)
,
Advance excel (4 years)
---
Language
Khmer (Native)
,
English (Fair)
,
Chinese (Mandarin) (Basic)
---
About Me
Here I am!

I am in workplace longer than in my home. So, working environment is really important for me. I like to work and I like to relaxed either, it is life balance.
For me, I am kind of easy going person, honestly, respect people, and I like to speak straight forward more than behind. I don't like to force someone to do the thing that they don't want to.
My working styles, I like freedom and I have my own time management. My report is timely, correctly and accuracy.
Thank you!