Human Resource Director
Gender: Male
Nationality: Cambodian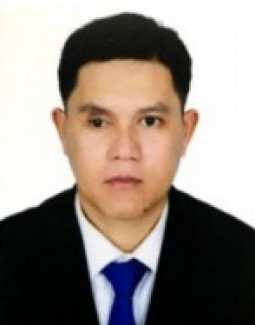 ---
Work Experience
Human Resource Director
- 2019 to Present
Century 21 Imperial Realty Co., Ltd - Phnom Penh
Working closely with CEO, understand the company's Core Value and Culture Values and plan for such values to cascade down the line
Working alongside CEO/GM, prepare the job scope, duties, responsibilities and outcome expectation for each job position
Maintains organization staff by establishing a recruiting, testing, and interviewing program counseling managers on candidate selection; conducting and analyzing exit interviews recommending changes
Prepares employees for assignments by establishing and conducting orientation and training programs;
Conduct boarding program for new staff; welcoming and inculcating the corporate Vision, Mission, Core Values and Culture in order he/she knows and accepts the company's values that are the foundation of Company's success, and affirm the core values and Code of Conduct result in immediate summarily termination of employment without compensation except payment for up to last date of employment
Ensures planning, monitoring, and appraisal of employee work results by training to coach and discipline employees; hearing and resolving employee grievances; counseling employees and supervisors;
Maintains employee benefits programs and informs employees of benefits by studying and assessing benefit needs and trends; recommending benefit programs to management; directing the processing of benefit claims; obtaining and evaluating benefit contract bids; awarding benefit contracts; designing and conducting educational programs on benefit programs
Prepare and manage on payroll and compensation and benefits;
Collate, manage and provide CEO/GM the KPI for backend support staff members; administrative staff, accounts, security and others
Maintain and Update the staff information change in the System; new hires, transfers, terminations, annual leave, sick leave, compassionate leave, salary revision update, confirmation of probationary staff members besides other HR related duties
Developing, revising, and recommending HR policies and procedures
Preparing and Providing staff training where necessary: e.g., On-the-job training, through coaching or formal short courses facilitated by managers themselves to develop skills and knowledge,
Conduct regular staff performance appraisals, monitoring progress and setting objectives,
Establish/review HR procedures to ensure that all roles and responsibilities are relevant to the needs and demands of the company,
Collect clients and employee's data including their birthdays and wedding anniversary and celebrate these important events
Handle office and admin tasks and any other task as and when required
Provide support to team member as and when required
HR and Admin Manager
- 2018 to 2019
Orchid Koh Pich Co., Ltd - Phnom Penh
Develop recruitment strategy to attract and recruit talent staff to fill vacancies and actively leading recruitment process: advertising, interviews and selection etc.;
Oversee the development of an orientation process for all new staff including: HR policy, HR procedures, employment conditions, ensure orientation program is completed satisfactorily;
Develop/update HR policy to comply with local labor law compliance;
Ensure policies and practices are widely communicated and understood by staff at all level through working collaboratively provide training or refresher-training;
Work closely with Operations Manager in developing staff retention strategic and talent management for long term investment;
Maintenance of all staff personnel records and all related human resource information with confidentiality;
Support and maintain the Employee database (Peth Yoeung System);
Co-ordinate and conflict resolution on HR issues with articulate policies;
Conduct annual performance assessment of staff under your supervision;
Manage and Co-ordinate semi and annual staff performance appraisal;
Provide support to strengthening administrative and HR activities for Orchid Koh Pich Hospital operations;
Develop HR official forms to meet the business standard established;
Prepare and manage on payroll and compensation and benefits;
Responsible in preparing annual salary adjustment according to budget reserve;
Liaise with concerned Government Ministries of Labor and NSSF;
Perform others task as assigned by supervisor.
HR and Admin Supervisor
- 2016 to 2018
INDOCHINA RICE MILL Limited - Phnom Penh
HR and Admin Manager
- 2014 to 2016
Y.A.N.G Decoration Group Co., Ltd, - Phnom Penh
HR and Admin Excutive
- 2012 to 2014
Office Culture Supplies Co., Ltd, - Phnom Penh
---
Education
BA in Management
- 2009 to 2013
Royal University of Law and Economics (RULE) - Cambodia
---
Skill
HR and Admin Management (9 years)
---
Language
English (Fluent)
,
Khmer (Native)
---
About Me
Experienced HR Management with a demonstrated history of working in the food production industry. Skilled in Management, HR Information Management, Administrative Management, Recruiting, and HR Policies. Strong program and project management professional with a Bachelor of Economics focused in Economics from Royal University of Law and Economics (RULE).