International Marketing Consultant
Gender: Female
Nationality: Malaysian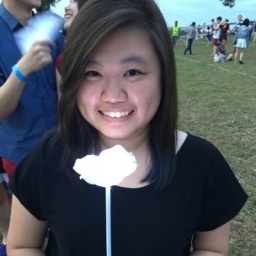 ---
Work Experience
International Marketing Consultant
- February 2017 to Present
Infant Baby Formulas 123 Pty Ltd - Melbourne
Duties and Responsibilities
Perform as region's company advisors with respect to marketing.
Develop internal communication plans and deliver to a range of complex audiences in Asian country (Thailand, Vietnam, Malaysia, and Singapore).
Build strong relationships with key managers and departments across the organisation.
Look for competition in the market and plan strategies to overcome or survive market risks and threats.
Advise on branding, positioning, communications and other marketing issues.
Write reports with suggestions for improvements and new ideas.
Organize promotional events, PR opportunities, and news features.
Develop brand standards, mission, and goals for current and future projects.
Supervise program output inclusive of sales kit preparation, audio visual materials, display arrangement, collateral/field support material.
Food Writer – Senior Executive (Advertising / Marketing / Promotion / PR)
- June 2016 to February 2017
Foodigest Consultancy - Kuala Lumpur
---
Education
BA in Marketing
- 2010 to 2014
SHAW ACADEMY - United Kingdom
---
Language
Chinese (Mandarin) (Fluent)
,
Chinese (Cantonese) (Fluent)
,
English (Fluent)
,
Malay-Indonesian (Native)