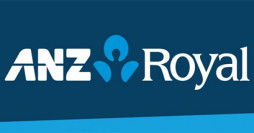 Facility Manager
Posting Date: 14 Mar, 2019
Closing Date: 29 Mar, 2019
Job Type: Full-Time,
Ad Type:





Top
An exciting opportunity has just come for you to join ANZ Royal Bank as Facility Manager.
About The Role
Role Location: Phnom Penh
Role Type: Permanent – Full Time
As an Associate Property Manager, you are responsible in day to day facilities management which must be undertaken in a manner that ensures maximum attention to maintaining and repairing all the Property assets and branches in order to ensure uninterrupted operations to business. Your primary role is to provide a centralized point of contact for all issues relating to the provision of property services. The contact can be by either phone or email and it aims for very high standard environment for customers and staffs across all branches.
Key accountabilities include:
Administers performance of both BAU and Projects related activities to within agreed budget
Actively seek out and implement opportunities to reduce Run the Business costs
Provide superior property support and co-ordinate recovery activities in event of any property related incident as subject matter experts to key business stakeholders in within SLAs stated in Property Help Desk Management
Management property related processes including maintenance of properties and acquisition and disposal of properties
Responsible for full compliance to bank policies especially contract management, supplier management, guidelines and all relevant statutory codes. Where deviations are detected, take appropriate action to rectify and prevent reoccurrence
About you:
To be successful in this role, you will ideally bring the following –
Proven experience in a leadership role managing property
Exposure in the banking industry
Good background in engineering or property management
Good understanding on risk management and regulatory requirements
Excellent communication and interpersonal skills with the ability to influence outcome
Can assimilate quickly into a demanding role and environment
Tertiary qualification in a business related field e.g. Engineering or Interior Design
Competencies: Focuses on the Customer, Broadens Perspective, Delivers Results, and Exercises Sound Judgment
HOW TO APPLY
Interested candidates are required to APPLY HERE or you may apply for this role by visiting ANZ Careers and search for reference number Taleo Job Code CAM002096.
Or please send your updated CV to [email protected].
Please mention "Apply for Facility Manager" in the subject field of your email. Only shortlisted candidates will be notified.
For more information, please contact us:
Tel: 023 999 000 (Recruitment Team - Extension number: 1111)
Deadline of application: 29 March, 2019
---