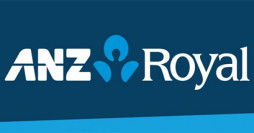 Relationship Manager – Local Corporates
Posting Date: 07 Mar, 2019
Closing Date: 22 Mar, 2019
Job Type: Full-Time,
Ad Type:





Top
An exciting opportunity has just come for you to join ANZ Royal Bank as Relationship Manager – Local Corporates.
About The Role
Role Location: Phnom Penh
Role Type: Permanent – Full Time
As a Relationship Manager you will be responsible for actively managing and growing a portfolio of accounts through client acquisition, cross-sell and referrals. You are expected to have a clear understanding of the performance history and future plans of each portfolio is well understood before advice is given to the client. You will collaborate with product partners and other stakeholders to ensure an effective and value adding strategy is identified for the client whilst minimizing all potential risks to ANZ.
Key accountabilities include:
Grow the business through product volume, new client acquisition and increasing the number of products held per client
Develop and implement client strategies in conjunction with product partners and relevant parties to identify the right product and service opportunities
Proactively developing and maintaining a detailed understanding of your clients business and financial needs (account planning)
Develop effective working relationships with overseas colleagues to deliver seamless services to clients
Ensure quality of portfolio through sound credit assessment, lending decisions and accurate account management
About you:
To be successful in this role, you will ideally bring the following –
Strong knowledge of financial statement and credit assessment skills incorporation (background of business lending)
Experience in a corporate or business banking environment
Demonstrated understanding of local corporates business needs and expectations
A problem solver and has a strong client focus
Ability to work autonomously and can work with a team
Tertiary qualification in a business related field
Strong communication skills both written and verbal and well verse in computer applications and tools
Competencies: Focuses on the Customer, Broadens Perspective, Delivers Results, and Exercises Sound Judgment
HOW TO APPLY
Interested candidates are required to APPLY HERE send your updated CV to [email protected] and mention "Apply for Relationship Manager – Local Corporates" in the subject field of your email. Only shortlisted candidates will be notified.
For more information, please contact us:
Tel: 023 999 000 (Recruitment Team - Extension number: 1111)
Deadline of application: 22nd March, 2019
---