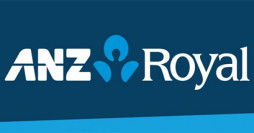 Inbound Contact Centre Consultant (5 Positions)
Posting Date: 04 Apr, 2019
Closing Date: 25 Apr, 2019
# of hiring: 05
Job Type: Full-Time, Part-Time,
Ad Type:





Top
An exciting opportunity has just come for you to join ANZ Royal Bank as Inbound Contact Centre Consultant (5 Positions).
About The Role
Role Location: Phnom Penh
Role Type: Permanent – Full Time/ Part Time
As an Inbound Contact Centre Consultant, you will be responsible for responding to customer enquiries & concerns by telephone and by e-mail. In this role, you will deliver a high quality experience for customers and by properly identifying their needs and for offering the appropriate solutions, products, and services.
Key accountabilities include:
Effectively meeting customer needs or referring them to the appropriate parties
Understanding and communicating the Bank's entire product range and services
Meeting service and sales objectives and using allocated tools and frameworks
Resolving internal and external customer enquiries and problems promptly
Applying the "needs"- based sales process, through questioning and listening, and by identifying appropriate products or services
Taking personal responsibility for resolving customer concerns
Keeping product, process, and procedure knowledge 100% up to date and ensuring accurate information are always provided
Ensuring all customer authentication processes are adhered to and keeping our customer information & financial position safe
Working collaboratively with colleagues to help the Contact Centre be more successful
About you:
To be successful in this role, you will ideally bring the following –
Customer service orientation coupled with an ability to relate and empathise with customer
Demonstrated ability to engage and manage conversations over the phone and via e-mail
Demonstrated sales skills and an ability to match customer needs to bank products
Influencing skills and the ability to these in customer interactions
Ability to identify when to refer customer leads and when to escalate customer issues
HOW TO APPLY
Interested candidates are required to send your updated CV to [email protected] and mention "Apply for Inbound Contact Centre Consultant" in the subject field of your email. Only shortlisted candidates will be notified.
For more information, please contact us:
Tel: 023 999 000 (Recruitment Team - Extension number: 1111)
Deadline of application: 25nd April, 2019
---