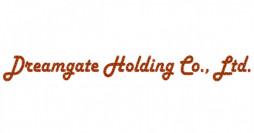 Treasury Supervisor-Treasury Assistant (USD400_USD450)
Posting Date: 26 Feb, 2019
Closing Date: 25 Mar, 2019
# of hiring: 01
Salary range: $400 - $450
Job Type: Full-Time,
Ad Type:





Top
Job Term : Full Time
Number of Hiring: 1
Job Location : Sihanouk Ville (Kompong Som)
Qualification : Bachelor or Its Equivalent
Major : Accounting/Finance
Sex : Female/Male
Age : ~ 20-30
Marital Status : Single
Posting Date : 26 February 2019
Closing Date : 25 March 2019
Salary range : USD400_USD450
Responsibilities:
Perform outlets daily sales collection in accordance to the department's Standard Operation Procedures.
Compile and prepare Treasury related reports for management's perusal.
Submit treasury report to head office either by daily or monthly basis.
Assist regional treasury head to monitor and follow up on the day to day treasury related matters for Poipet region.
Liaise with technical support and management department on day to day collection and meter reconciliation or verification.
Requirements:
Min. Diploma or Degree in Finance/Accountancy or its equivalent.
Applicants should be Cambodians citizens or hold relevant residence status.
At least 2-3 years of relevant working experience.
Highly organized, result oriented.
Meticulous in work and able to work independently with minimal supervisor.
Fresh Graduated are also encouraged to apply.
Office Skills and able to multi tasks in a fast paced environment
Accuracy in work and attention to detail and fast leaner
Work well independently and also ability to work well as part of a team
Computer Skills including the ability to operate spreadsheet (MS excel) and Work procession program
Good Communication Skills of English (Writing-Speaking-Reading).
Mail/Internet Correspondence communication
HOW TO APPLY
Interested applicants are invited to send your CV, with related documents with a recent photograph (4 x 6) via email: [email protected] not later than 25 March 2019. Only short listed candidates will be contacted for the interview. CVs will not be returned.
Contact Information
Contact Person: Ms. Mouy Heang
Tel: 078 777 330
Email: [email protected]
Address: National Road No. 5, No. 116, Group 3 Baliley Village, Sangkat Poi Pet, Poipet City, Banteay Meachey Province, Cambodia.
Website: rgbgames.com
---