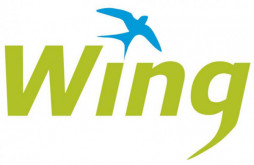 Merchant Payment Specialist (Chinese Speaking)
Posting Date: 21 Feb, 2019
Closing Date: 31 Mar, 2019
# of hiring: 3
Job Type: Full-Time,
Ad Type:



Premuium
KEY RESPONSIBILITIES
Oversee/supervise corporate outlets
Recruit and oversee corporate outlets
Provide training to corporate outlet and ensure that quality of merchant is met our standard
Ensure the quality of the network for customer satisfaction
Facilitate reliable delivery of sticker to corporate outlets
Manage corporate outlet to ensure those necessary customer documents are returned within the set timeline
Handle corporate outlet and customer questions
Training and install POS terminal
Gather feedback from corporate outlet and customer to develop recommended solutions
Liaise with strategic partners to ensure successful partnership and customer satisfaction
REQUIREMENT
University qualifications in Business Related Discipline
At least 01 years sale & corporate experience in international organisations
Very Good English skill, and Chinese is advantage
Proven success in communicating effectively to all points of contact with customers, including liaison with line manager
Experience in selling to customers based in a diverse range of industries
Innovative, creative, flexible and conscientious with high-level communication skills
HOW TO APPLY
Interested candidates are invited to send a Cover Letter and CV to Wing at: [email protected]
Only shortlisted candidates will be contacted for the interview. The CV and Cover Letter should be in one file. Please name your file as Name_Position applied for_Date applied (Name= your full name). E.g: Chea Sabbay_Call Centre Consultant_30th January 15. Please also attach your scanned ID Card, Birth Certificate, and Family Book with your CV and Cover Letter.
---