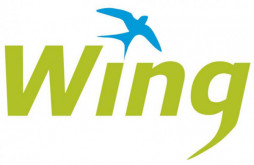 System Developer
Posting Date: 20 Feb, 2019
Closing Date: 20 Mar, 2019
# of hiring: 1
Job Type: Full-Time,
Ad Type:



Premuium
KEY RESPONSIBILITIES
Design, build and maintain high performance and reliable front-end application
Translate designs and application wireframes into quality code
Work with product development team to analyze, design & plan on new application features
Develop backend app, microservice and others API as required
Unit-test code for robustness, usability, and general reliability
Continuously discover, evaluate, and implement new technologies to maximize application efficiency and performance
REQUIREMENT
Bachelor degree in computer science, or equivalent
At least 2 years of working experience with Web development and other front-end applications
Experience with JSON concepts and RESTful or SOAP APIs
Experience with Java and Spring framework
Experience working with responsive UI design such as Bootstrap framework
Experience with PHP and relevant framework is a plus, e.g. Laravel
Good at writing user guides for built applications
Proficient understanding of code versioning tools
HOW TO APPLY
Interested candidates are invited to send a Cover Letter and CV to Wing at: [email protected]
Only shortlisted candidates will be contacted for the interview. The CV and Cover Letter should be in one file. Please name your file as Name_Position applied for_Date applied (Name= your full name). E.g: Chea Sabbay_Call Centre Consultant_30th January 15. Please also attach your scanned ID Card, Birth Certificate, and Family Book with your CV and Cover Letter.
---