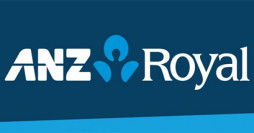 Customer Service Consultant (10 Vacancies)
Posting Date: 12 Jan, 2019
Closing Date: 31 Jan, 2019
# of hiring: 10
Job Type: Full-Time,
Ad Type:





Top
An exciting opportunity has just come for you to join ANZ as:
Position: Customer Service Consultant (10 Vacancies)
Building your career on sales and customer service
Career progressing opportunity
Reporting to Customer Service Manager
About The Role
Location: Phnom Penh
Role Type: Permanent Full Time (40 hours per week)
As the first point of interaction for our customers, the CSC plays a key role in achieving our customer satisfaction and revenue growth objectives. The CSC processes deposits, withdrawals and transfers over the counter accurately and efficiently in accordance with established policies and procedures. You are also responsible for making dozens of transactions daily, handle large amounts of cash, communicate with different types of customers and sell bank's products/services.
Main Duties including:
Provide a responsible & accurate telling service by maintaining & applying an up to date knowledge of transaction banking policies, practices, procedures and law
Spot opportunities for cross selling products and services by being aware of customer needs
Work towards sale referral targets
Provide friendly responsive customer service by using excellent customer services skills
Ensure accurate & efficient completion of all transactions
Provide accurate advice & assistance to any customer enquiries or refer them promptly to Account Manager for handling
About you
To be successful in this role, you will ideally bring the following -
Ability to accurately & efficiently process cash transaction
Sound computer literacy
Attention to detail & finishing skills
Good planning, problem solving & organising skills
Understanding of compliance
Relationship management skills
Strong customer focus
About ANZ
ANZ is a leading regional bank with representation in 34 markets, focusing on core markets in Australia, New Zealand and Asia Pacific. As we continue our journey to build our global business and support our customers, we're committed to attracting and retaining the best talent. We've made it our business to be an organisation where people strive, and are rewarded, for excellence.

We're exploring new and better ways to progress the business with energy and enthusiasm. Backed by a proud and established heritage, we're on a journey creating a regional bank. Connected by integrity and clarity of strategy, there is a real sense of excitement about the future.
If you believe you've got the skills and drive to help contribute to ANZ's success, join us and help build a regional bank.
We connect you to a world of opportunity
When you join ANZ, you'll join a connected community offering a world of opportunities to help you grow your career. Who knows where you might end up? Hear from our staff about their career journey with ANZ. https://www.youtube.com/watch?v=nyUCE1xOvzE
Find out more about working at ANZ or to view other opportunities visit www.anz.com/careers
HOW TO APPLY
To apply for this role, please send your updated CV to [email protected].
Please mention "Apply for Customer Service Consultant Full Time" in the subject field of your email.
For more information, please contact us:
Tel: 023 999 000 (Recruitment Team - Extension number: 1111)
Deadline of application: 31 January, 2019
---