Job ID: 49268 Views: 6894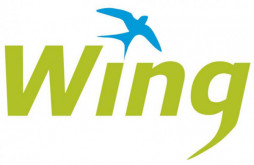 Financial Accountant
KEY RESPONSIBILITIES
- Manage Pin stocks no run out of stocks for supporting business performance. Reconcile Daily stocks (Pin-codes and Pin-less) by accuracy
- Upload Pin-codes into system for supporting stocks on time
- Solve Pin's issued for Internal and external
- Manage liquidity cash for payment AP, PO and no complaint from clients
- Manage daily cash reconciliation by following day.
- Prepare General Lager by following day
- Prepare for advance cheque to reserve stocks pin-codes
- Manage daily cash reconciliation by following day
- Any tasks assign by manager
REQUIREMENT
- Bachelor degree of finance and banking, accounting, or equivalent
- At least 2 years working experience with an international business, banking, or financial company
- Strong analytical skills and Good reconciliation skills
- Good Communication with internal external environment in English
- Advance in Excel knowledge
- Loyalty and honestly for company
HOW TO APPLY
Interested candidates are invited to send a Cover Letter and CV to Wing at: [email protected]
Only shortlisted candidates will be contacted for the interview. The CV and Cover Letter should be in one file. Please name your file as Name_Position applied for_Date applied (Name= your full name). E.g: Chea Sabbay_Call Centre Consultant_30th January 15. Please also attach your scanned ID Card, Birth Certificate, and Family Book with your CV and Cover Letter.
---
Wing is now Cambodia's first and leading mobile payments business, currently expanding its Sales distribution.
Posting Date: 18 Dec, 2018
Closing Date: 31 Jan, 2019
# of hiring: 1
Job Type: Full-Time,
Industry: Banking
Ad Type:



Premuium