Job ID: 49267 Views: 5559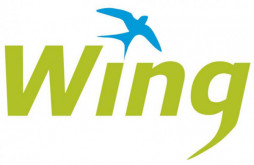 Business Relationship Executive
KEY RESPONSIBILITIES
Develop and create well-pipeline to grow new bill payment
Develop new initiatives and work closely with marketing team to support partner and ensure to growth bill payment.
Maintain key customer contact and provide customer service and build deeper relationship.
Prepare and manage communication both internal & external for launching new biller.
Closes new business deals by coordinating requirement, developing and negotiating contracts, integrating contract agreements.
REQUIREMENT
Bachelor degree in Business Administration or relevant field.
At least 1 year experience in banking.
Excellent written & verbal communication skills in English, and Chinese is a plus.
Computer proficiency (Ms. Word, Excel, PowerPoint).
Good Presentation, Negotiation, and Communication skill.
HOW TO APPLY
Interested candidates are invited to send a Cover Letter and CV to Wing at: [email protected]
Only shortlisted candidates will be contacted for the interview. The CV and Cover Letter should be in one file. Please name your file as Name_Position applied for_Date applied (Name= your full name). E.g: Chea Sabbay_Call Centre Consultant_30th January 15. Please also attach your scanned ID Card, Birth Certificate, and Family Book with your CV and Cover Letter.
---
Wing is now Cambodia's first and leading mobile payments business, currently expanding its Sales distribution.
Posting Date: 18 Dec, 2018
Closing Date: 18 Jan, 2019
# of hiring: 1
Job Type: Full-Time,
Industry: Banking
Ad Type:



Premuium