Job ID: 49265 Views: 4559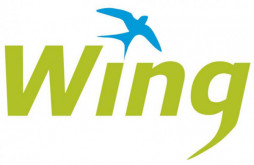 International Money Transfer Manager
KEY RESPONSIBILITIES
Achieve Revenue/Transaction Target
Acquire bank partner and maintenance relationship with existing partner
Initiate, define, plan, communicate and follow up company's business strategy in order to ensure company's long-term
Viability and market share.
Drive and deliver active Wing account acquisition.
REQUIREMENT
BA in Economics, Sales, Marketing, Accounting, Business, Banking or Finance
At least 5 years' experience in Sales & Customers/Partners Relationship Management
Strong customer relationship, deal structuring and customer services
Good communication skills
Good interpersonal skills
Having high level of confidentiality, integrity and business ethic
HOW TO APPLY
Interested candidates are invited to send a Cover Letter and CV to Wing at: [email protected]
Only shortlisted candidates will be contacted for the interview. The CV and Cover Letter should be in one file. Please name your file as Name_Position applied for_Date applied (Name= your full name). E.g: Chea Sabbay_Call Centre Consultant_30th January 15. Please also attach your scanned ID Card, Birth Certificate, and Family Book with your CV and Cover Letter.
---
Wing is now Cambodia's first and leading mobile payments business, currently expanding its Sales distribution.
Posting Date: 18 Dec, 2018
Closing Date: 18 Jan, 2019
# of hiring: 1
Job Type: Full-Time,
Industry: Banking
Ad Type:



Premuium