Job ID: 49264 Views: 7967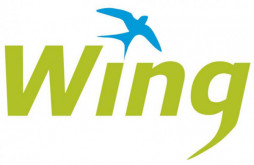 Operations Support Officer-Payroll, Operations Support Officer, Merchant Relationship Specialist, Sales Officer, Relationship Executive, Relationship Supervisor
- Operations Support Officer-Payroll (Phnom Penh)
Responsibilities:
Register payroll Wing account in Perseus system
Maintain a high level of efficiency to ensure compliance with Wing's Register process
Check and verify document wit payroll registration file and follow up with the customer
Prepare monthly registration report
Reconcile payroll stock Wing account payroll
Any other task will be assigned by manager
Job Requirements:
Degree in Banking and Finance, Account, or any related field
Understand payroll process and procedure
Advance level in MS-Office (Word and Excel)
Proficiency in English with both of Speaking & Writing and good at reconciliation skills.
- Operations Support Officer (Phnom Penh)
Responsibilities:
Provide support of new terminal request/refund/repair to wing's agent
Assist of Online Agent Acquisition Application and strategy location
Check Wing Agent's information and inputting WCX current business address into a system, and maintain
Check, record, and process WCX forms
Scan, edit, and modify wing's customer identification (KYC)
Undertake daily check of form Direct Auto Debit with external, WCX Physical Cash Registration by inputted into system and take action to rectify errors
Do administrative support to WCX requirements,
Preparing, organizing, care-taking provincial branch office and fully support daily business operations (Only Provincial)
Job Requirements:
Graduated university students in Business Administration or any fresh graduated student in any fields is preferable.
At least 1 year experience in operations support, admin support, or back office
Proficiency with MS. Office, such as Excel and Word
Good at speaking and writing in English
Flexibility and team collaboration.
- Merchant Relationship Specialist - Chinese Speaker (Phnom Penh)
Responsibilities:
Oversee/supervise Retail outlets
Recruit and oversee Retail Outlets
Provide training to Retail Outlet and ensure that quality of merchant is met our standard
Ensure the quality of the network for customer satisfaction.
Facilitate reliable delivery of sticker to Retail out lets.
Manage retail outlet to ensure those necessary customer documents are returned within the set timeline.
Handle Retail outlet, and customer questions.
Training and install POS terminal
Gather feedback from retail outlet and customer to develop recommended solutions.
Follow call card consistently according to standard working procedure
Promote and position Wing marketing and merchandising materials.
Ensure that merchandising materials are cleaned and up to date
Monitor and report on competitive offerings in the market.
Liaise with strategic partners to ensure successful partnership and customer satisfaction.
Job Requirements:
University qualifications in Business Related Discipline
At least 01 years sale experience in international organizations
Good English skill ( Khmer language essential), Chinese is a plus
Proven success in communicating effectively to all points of contact with customers, including liaison with line manager.
Experience in selling to customers based in a diverse range of industries.
Innovative, creative, flexible and conscientious with high-level communication skills.
- Sales Officer (Phnom Penh, Siem Reap, Preah Sihanouk)
Responsibilities:
បើកគណនីវីងជួនអតិថិជន ដោយឥតគិតថ្លៃទៅតាមទីតាំងដែលបានបែងចែក
បង្រៀនអតិថិជន ពីរបៀបប្រើប្រាស់សេវាកម្មវីង
ធ្វើការផ្សព្វផ្សាយពីរសេវាកម្មផ្សេងៗរបស់វីង
Job Requirements:
កំរិតវប្បធម៌ចាប់ពីរបញ្ចប់ថ្នាក់ទី១២ ឡើងទៅ
មិនត្រូវការបទពិសោធន៏
មានចំណង់ចំណូលចិត្តធ្វើការក្នុងផ្នែកលក់ និងទីផ្សារ
មានឆន្ទៈចង់រៀននូវចំណេះដឹងថ្មីៗ និងមានការគិតវិជ្ចមាន
អាចធ្វើការបានពីថ្ងៃច័ន្ទ​ ដល់ ថ្ងៃសុក្រ (ម៉ោង ៨ព្រឹក​ ដល់ម៉ោង ៥ល្ងាច)
ចេះភាសាអង់គ្លេស
មានអាកប្បកិរិយាល្អ ស្មោះត្រង់ និងតស៊ូព្យាយាមក្នុងការងារ
- Relationship Supervisor (Prey Veng)
Responsibilities:
WWL Revenue assigned area to meet with target.
MPTU selling in assign area to meet with target.
Growing WCX network in assign area to meet target.
Sale lead SLA and Call Card implement monitoring to WCXx Relationship Executives in assign area to meet with target.
Ensure WCXs branding follow to Wing requirement
Job Requirements:
Bachelor degree in Business or marketing
At least 03 years sale experience with local or international organization
Experience in mobile money and telecom industry is preferred
Good understanding about sales & distribution
Good command of English both speaking and writing
Ability to lead, motivate and develop a high performing team
Good communication and presentation skills
Experience in direct dales
HOW TO APPLY
Interested candidates are invited to send a Cover Letter and CV to Wing at: [email protected]
Only shortlisted candidates will be contacted for the interview. The CV and Cover Letter should be in one file. Please name your file as Name_Position applied for_Date applied (Name= your full name). E.g: Chea Sabbay_Call Centre Consultant_30th January 15.
Please also attach your scanned ID Card, Birth Certificate, and Family Book with your CV and Cover Letter.
---
Wing is now Cambodia's first and leading mobile payments business, currently expanding its Sales distribution.
Posting Date: 18 Dec, 2018
Closing Date: 18 Jan, 2019
# of hiring: Many
Job Type: Full-Time,
Industry: Banking
Ad Type:



Premuium