Job ID: 33945 Views: 3356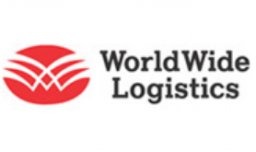 Accountant Manager, Operation
1. Job Title: Accountant Manager
Job Description:
Review Daily Cash report, bank reconciliations and monthly Cash & Bank Balances report;
Review all AR journals, review and analyses AR reports (example: weekly AR report, monthly AR Ageing report, etc.);
Check AP balances and advances to vendors, review reconciliation and confirmation of vendor accounts every month, review and analyses AP.
Check all General Journal entries prepared by Junior Accountants;
Review all postings in the General Ledger and prepare the Trial Balance.
Review monthly report and committed report;
Assist the Business Manager and Finance Director in preparing Management reports, and statutory reports, Budgets
And Forecasts; submit all the above said reports to the Business.
Support the Business Manager on Financial Statements and Tax audits;
Disburses petty cash by recording entry; verifying documentation
Assist with preparing monthly tax.
Perform other duties as may be assigned by the Business Manager from time to time
Job Requirements:
Bachelor degree in accounting / finance or equivalent
Experience in QuickBooks enterprise & At least 3 years experiences.
Good English communication and speaking
Excellence Microsoft Office skills
Good interpersonal skill and high personality.
Be patient, careful, and hardworking.
02 - Operation
Level Entry Level Term Full Time
Year of Exp. 3-4 year Function Operation manager
Hiring Industry W, W.L (Cambodia) Co. Ltd
Job Description
Support Logistic Team
Preparing documents for Apply Import permit.
Prepare the documents for air and sea for import and export
Truck supply arrangement for loading products as the schedule
Monitoring loading operation and transportation service to customer
Closely contact with customers and contractor both import and export process
Daily report transportation operation to customers and team.
Other tasks which are assigned by supervisor.
Know how to check HS CODE and DUTY TAX for CO from KA & FORM D & FORM E.
Job Requirements
Preferably Bachelor Degree from recognized university or relevant qualifications.
Minimum 3 years of relevant experiences in an international operation and logistic company.
Proficiency in spoken and written in English.
Able to communicate effectively with customers and colleagues.
Computer Word , Excel and E-mail .
How To Apply
Pls apply CV to E-mail : [email protected] , [email protected]
Phone contact : 012 724 742 /010 724 742
Address: No. G-31,St Goody, Sangkat Teuk Thla, Khan sen sok, Phnom Penh, Cambodia.
Publish Date: 07-NOV-2017 Closing Date 17-NOV-2017
---
WorldWide Logistics Group is a forwarding group focused on helping trading companies which are engaged in their international trade. We specialize in providing all scopes of logistics to our customers all over the world. ...
Posting Date: 07 Nov, 2017
Closing Date: 07 Dec, 2017
# of hiring: 02 Positions
Salary range: Negotiate
Job Type: Full-Time,
Industry: Logistics
Ad Type:





Top